Los Angeles Lakers' Andre Ingram, 32, has stunning NBA debut after decade waiting for a call-up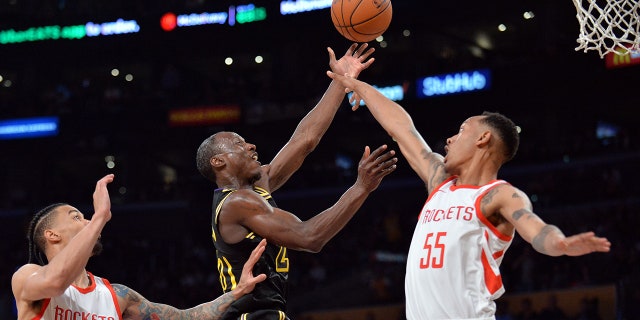 NEWYou can now listen to Fox News articles!
Andre Ingram seized the chance in his decade-in-the-making NBA debut Tuesday night, scoring 19 points in a stunning performance for the Los Angeles Lakers.
Ingram spent 10 years grinding in the NBA's official minor league system before getting the call-up he'd been waiting for.
Los Angeles promoted the 32-year-old Ingram from its South Bay affiliate for the final two games of another dismal Lakers regular season, and the G Leagues' career leader in 3-pointers hit a 3 on his first NBA shot.
"I tried not to think about the first one going down," he told reporters after the game against the Houston Rockets. "But to a man, everyone was like, 'When you get it, just let it go!' All the players, all the coaches. It was crazy. To see the first one go in, I felt great."
He added: "It was excellent. Once we went out as a team for warmups, I just felt some electricity out there. It was amazing. The crowd, the lights, it was just once in a lifetime. It was awesome."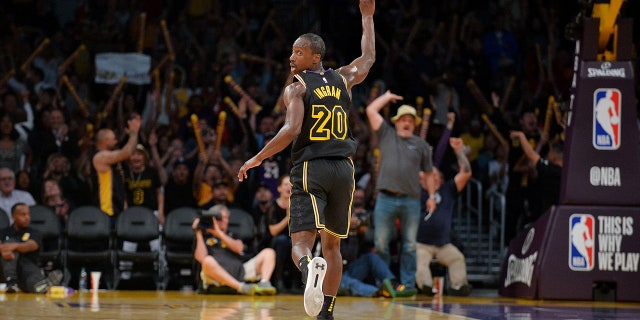 The sellout crowd moved from charitable support to full-throated roars as Ingram continued to down baskets. He was even serenaded to chants of "MVP" with the actual MVP front-runner, Rockets guard James Harden, on the same floor.
"From the team warm-ups, the atmosphere was electric," he said. "You could feel something in there. MVP chants, that's just crazy."
Ingram's fourth 3-pointer with 51 seconds left trimmed Houston's lead to 102-99, but the Lakers didn't score again.
Ingram finished 6-for-8 from the field and made four out of five 3-point attempts, along with three rebounds, three blocked shots and a steal. It earned him the game ball.
Houston Rockets star Chis Paul, who is also 32 ‒ but was playing in his 892nd regular-season game on Tuesday ‒ warmly greeted Ingram ahead of his debut.
"I told him I heard about his story and that grind is unbelievable," Paul told reporters. "I told him, 'Much respect.' I mean, 10 years grinding in the G League, to finally get an opportunity and to play like that, it's pretty special."
Ingram's 19 points were the most by a Lakers player in their debut since Nick Van Exel dropped 23 in 1993, ESPN reported.
The Associated Press contributed to this report.