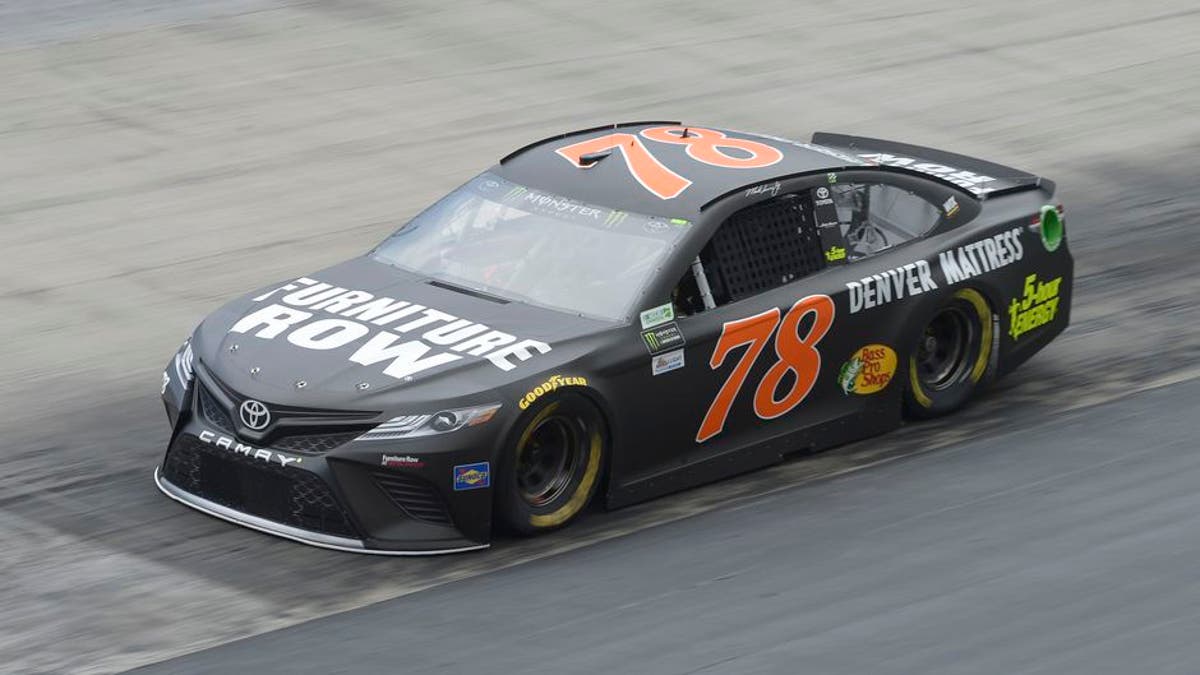 BRISTOL, Tenn. -- The only post-race inspection issue that surfaced followed Monday's rain-delayed Food City 500 at Bristol Motor Speedway was a loose rear lug nut on the No. 78 Furniture Row Racing Toyota of eighth-place finisher Martin Truex Jr.
NASCAR officials said they would announce later this week what that will cost Truex and his team, but all indications are that it will be a $10,000 fine with no points penalty or team suspensions.
The race-winning No. 48 Hendrick Motorsports Chevrolet of Jimmie Johnson, the No. 14 car of Clint Bowyer and the No. 6 of Trevor Bayne all cleared at-track inspection, but will be taken back to NASCAR R&D Center in Concord, North Carolina for further inspection.
The cars of Kevin Harvick (No. 4), Matt Kenseth (No. 20) and Joey Logano (No. 22) all cleared at-track inspection and were released.