Living the dream: Giants FB Whitlock gets chance to play on defense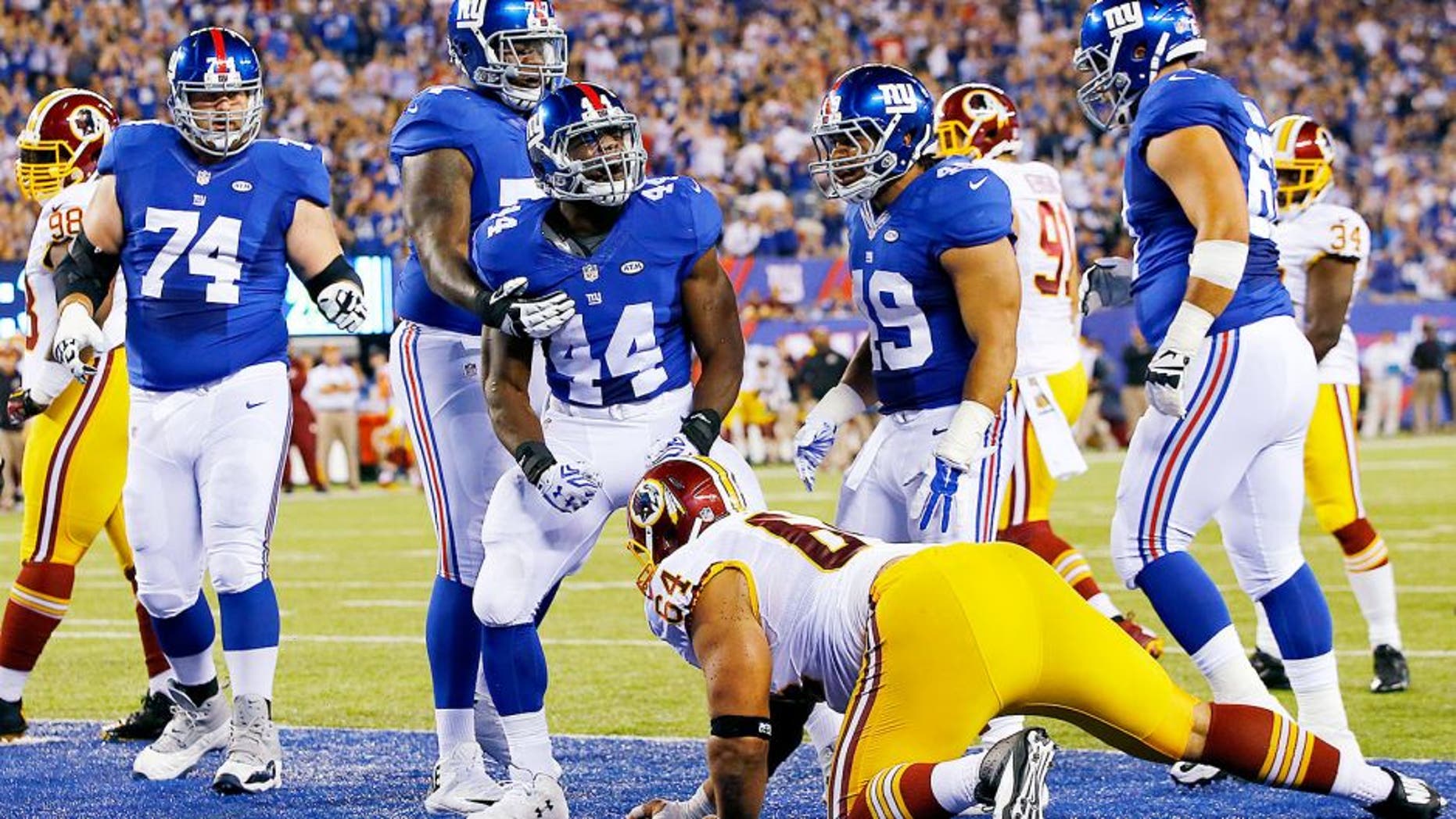 Nikita Whitlock was willing to do anything to play in the NFL - and he's more than happy to do a bit of everything to stay there.
Whitlock was involved in all phases of the New York Giants' 32-21 win over the Washington Redskins on Thursday night, seeing time at fullback, on special teams and, most surprisingly, defensive tackle - his "dream."
A converted fullback after playing defensive tackle collegiately at Wake Forest, Whitlock promptly won the starting fullbock job in training camp, helped primarily by his proficiency on special teams.
So imagine his surprise when the Giants sent out Whitlock to play on the defensive front in a must-win game - even though he had never attended a defensive meeting. Whitlock did not look out of his element and even laid a hit on Redskins quarterback Kirk Cousins.
"I love playing DT, it's my dream," Whitlock said. "That's kind of where I grew up, it's how I feel. It's like riding a bike."
Whitlock, who was in the camps of both the Cincinnati Bengals and Dallas Cowboys last season, earned All-ACC honors at Wake Forest, but he had to face the reality that there's not much of a market for 5-foot-10, 250-pound nose tackles at the next level.
Realizing his future in the NFL was on the other side of the ball, Whitlock dropped some weight in preparation to play fullback/special teams. He did receive a cameo at defensive tackle in the waning moments of New York's final preseason game but didn't view that as a precursor to seeing time there in the regular season.
"I didn't know how they felt about me, but obviously they've got a little bit of trust in me," Whitlock told NJ.com after the game. "I guess that's something I've got to start watching film and stuff, I felt a little rusty."
Giants coach Tom Coughlin, not one to hand out compliments easily, lauded the play of Whitlock. "He's a multi-task, multi-talented guy who can rush the passer, plays fullback as you all know, is on all of the special teams," Coughlin said. "He's got great energy, this kid."
(h/t True Jersey, Giants.com)