Lions' Caldwell: Chargers' Melvin Ingram is a 'game-wrecker'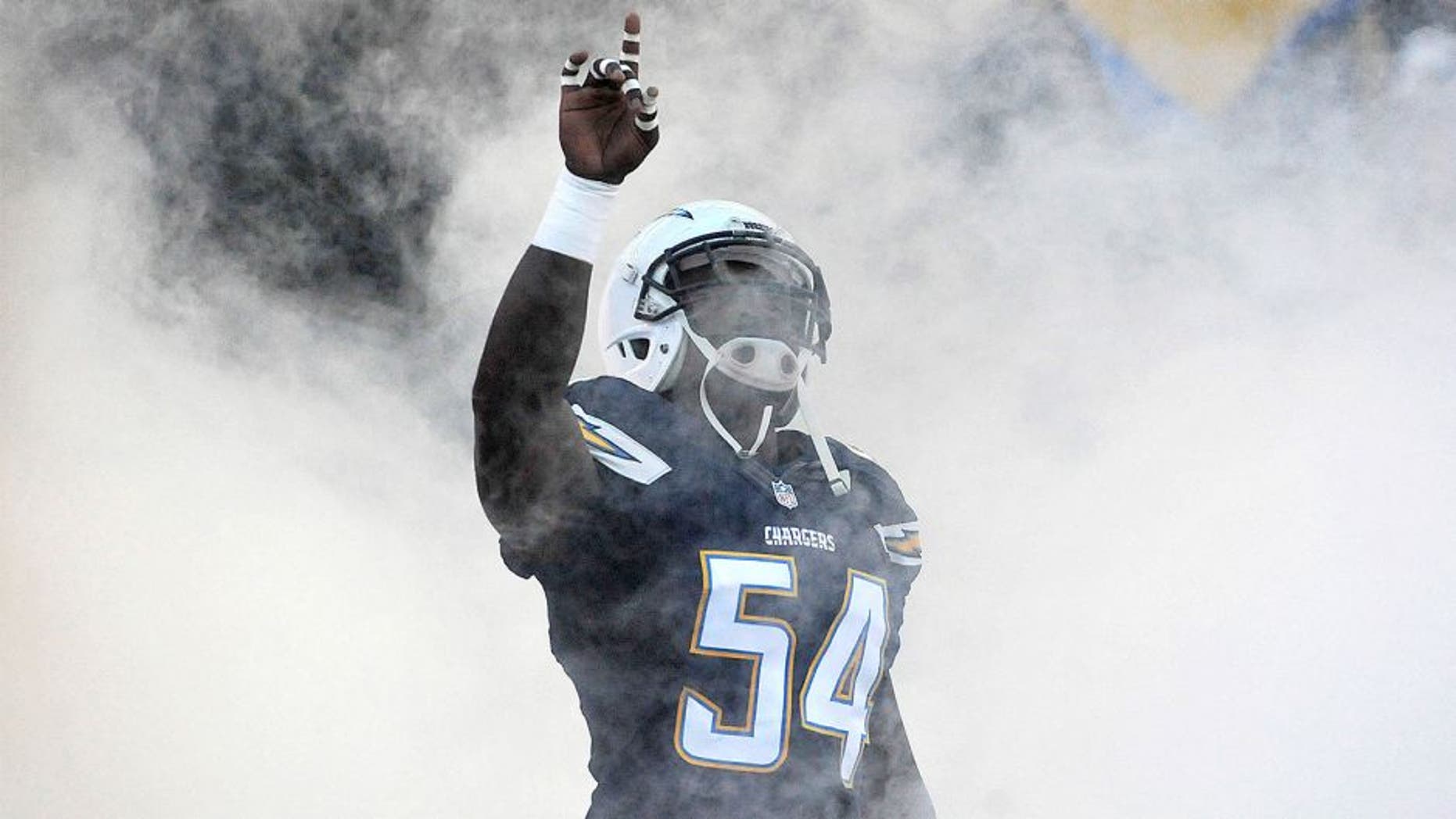 Melvin Ingram toyed with the Arizona Cardinals' offensive line a few weeks back.
Now, the games count. And Detroit's head coach knows that makes Ingram even more motivated to wreak havoc.
"He's quite a talent," Lions coach Jim Caldwell told ESPN's Eric D. Williams. "We'd better know where he is and do a good job on him, because otherwise he'll wreck the game."
Caldwell needs only to flick the game film on to know what No. 54 can do. The outside linebacker undressed starting Cardinals' left tackle Jared Veldheer on one sack. He tallied another one a few minutes later.
Ingram shed 20 pounds this offseason to achieve that kind of pass-rushing form. Caldwell thinks his efforts have paid off in spades.
(h/t ESPN)