Li returns to Australian Open with slightly revamped game looking for another Grand Slam title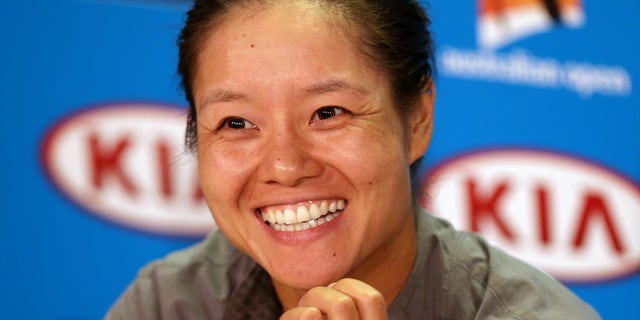 MELBOURNE, Australia – Fresh from three weeks off the tennis court during her offseason and a win last week in China, Li Na is back at one of her favorite tournaments with a slightly revamped game looking to add a second career Grand Slam singles title.
Li has twice been a losing finalist at the Australian Open — to Kim Clijsters in 2011 and to Victoria Azarenka last year. Three months after her loss to Clijsters, she won the French Open in the final over Francesca Schiavone playing primarily from the baseline.
As she approaches her 32nd birthday next month, coach Carlos Rodriguez has her straying away from the back of the court and becoming more aggressive.
"You know, getting old, need less time on the court," she said Saturday, smiling.
"Before I only try to stay on the baseline," she added. "You're on this tour so many years, everyone knows exactly how you play. Maybe (Rodriguez) just wants to change a little bit to see (me) more stronger on the court ... just continue what I'm doing last year, more come to the net and play even more aggressive."
Her three weeks off late last year weren't totally away from the sport she's earned more than $13.3 million from, most of it in the past five years while she's moved up in the rankings from 15th in 2009 to No. 3 this year.
She spent the first week working with sponsors, most of the second with her mother and another on vacation with her husband and former coach, Jiang Shan. Australian Open spectators have often heard about Jiang from Li in post-match interviews, including joking references to them needing two hotel rooms because he snores.
Li then spent two weeks in Germany for fitness work, then back to Beijing for more training with Rodriguez before her win over compatriot Peng Shuai in the final at Shenzen.
Like many of the top players, she didn't play a tournament in the week before the Australian Open, preferring instead to train on the Melbourne Park courts.
"I've been here since Monday, so I have a couple more days to prepare for the hot weather," she said. Temperatures are forecast to top 40 Celsius (104 Fahrenheit) next week.
As of Saturday, she didn't know who her first-round opponent would be — she drew a qualifier.
Regardless of who it is, Li goes into the match with plenty of confidence.
"I always do well here," she said. "I'm healthy, and I can play good tennis. I really love the tennis life right now. I just really want to enjoy it."