LeBron posts Instagram photo telling Cavs, Tristan Thompson to 'get it done'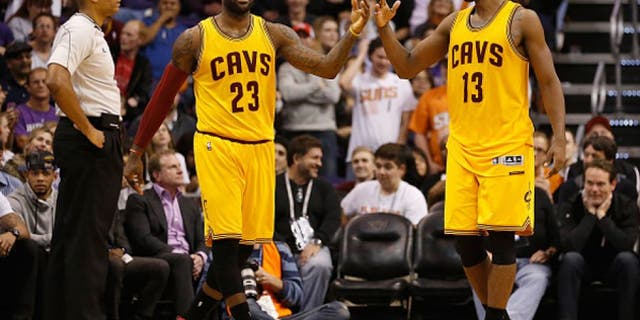 NEWYou can now listen to Fox News articles!
LeBron James initially said he wasn't going to get involved in the contract dispute between the Cavaliers and Tristan Thompson, and then told reporters earlier this week that he was done discussing it.
His stance changed on Saturday night, however, when James took to Instagram to urge the two parties to come to a quick resolution.
"Get it done!!!! Straight up. #MissMyBrother @realtristan13," James wrote.
James shares an agent with Thompson, and thanks to his personal contract situation which allows him to become an unrestricted free agent at the conclusion of the upcoming season, he can wield as much power within the Cavaliers organization as he chooses.
James isn't taking sides in the matter just yet, at least not publicly. But the fact that he commented on it at all means he's growing impatient with the process.
MORE NEWS: Want stories delivered to you? Sign up for our NBA newsletters.