LeBron James shows he's a great teammate after running over Kyrie Irving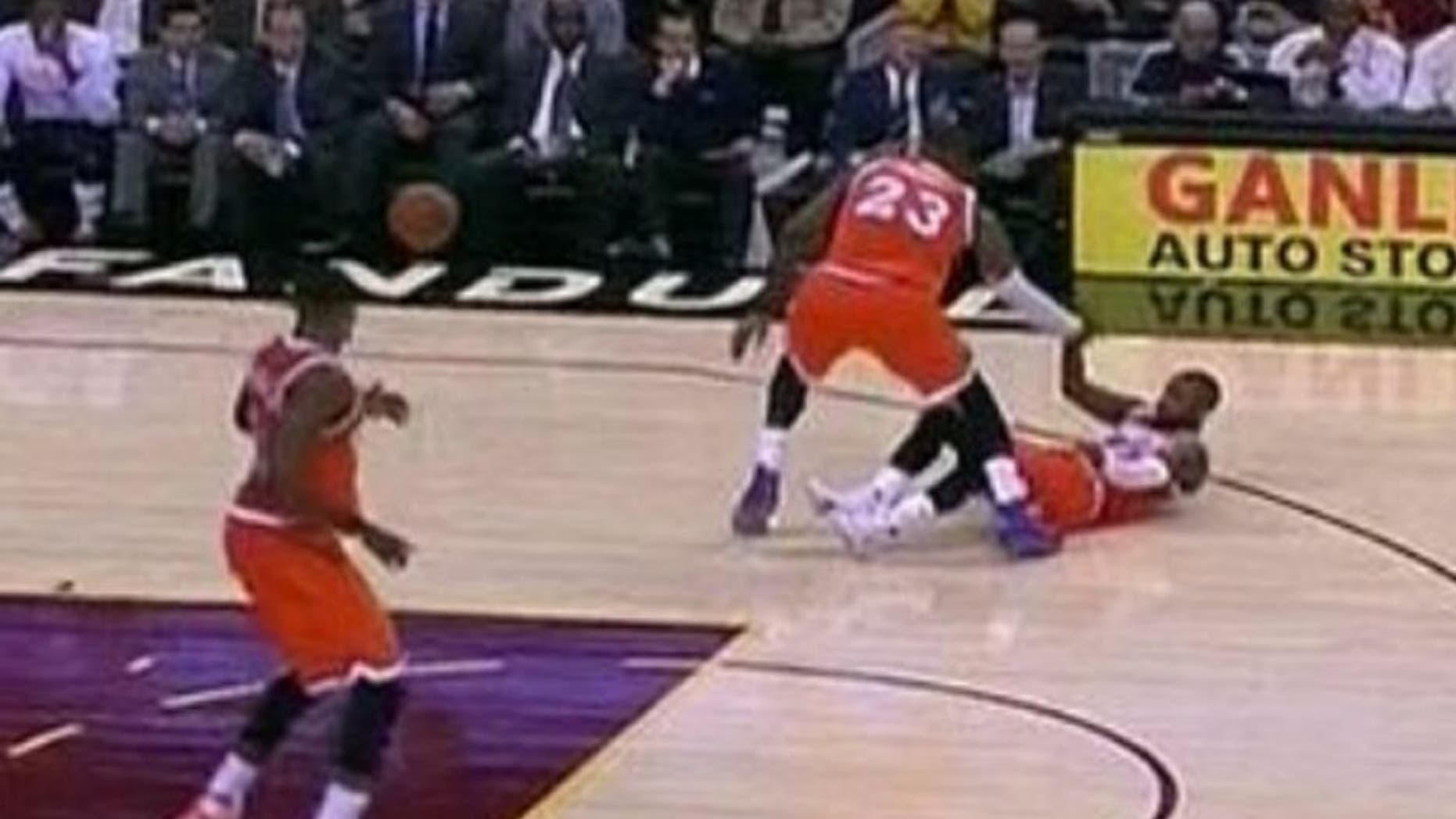 Virtually everything went the Cleveland Cavaliers' way Tuesday night during their 128-96 blowout win over the Detroit Pistons. Cleveland shot 60 percent from the field, 63 percent from deep and LeBron James picked up his 10th triple-double of the season -- 16 points, 11 rebounds and 12 assists.
But even in a lopsided victory, a team isn't always on the same page.
After grabbing one of his 11 rebounds, James looked to push the tempo, taking a quick dribble as he tried to gain a head of steam with the Cavs leading by 32 in the third quarter. Little did LeBron know that Kyrie Irving was standing in his path, the last place Irving would want to be on the court.
James knocked over Irving and lost control of the ball. But instead of instinctively going for the ball first, LeBron helped Irving up then reached back and regained his dribble almost without missing a beat.
Further proof that James is definitely a team-first guy.