LeBron addresses crowd waiting outside his house: This was for you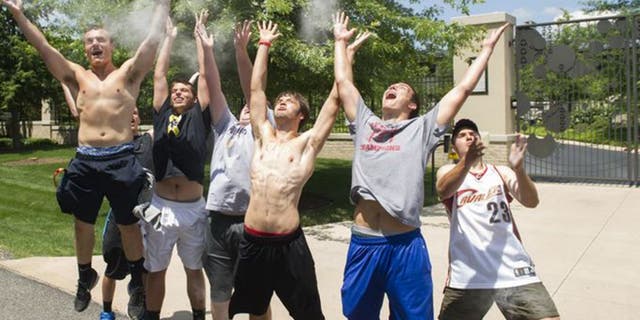 NEWYou can now listen to Fox News articles!
Just over 12 hours after the Cavaliers were crowned NBA champs, their plane arrived home in Cleveland and was greeted by a crowd of thousands.
But LeBron James, who resides about 25 minutes outside the city limits in Bath, Ohio, received a more personal welcome home.
After fulfilling his promise to win a championship for Northeast Ohio, hundreds of fans showed their support for the hometown hero by lining the streets outside James' home.
When James arrived home, he opened the door of his vehicle and addressed the crowd waiting outside and reminded them of one small thing:

Now a three-time NBA champ and three-time Finals MVP, LeBron has transcended into one of the best players in NBA history. But according to James, he's still "just a kid from Akron, Ohio."