Latinos Watching More Football? Sí, that Football!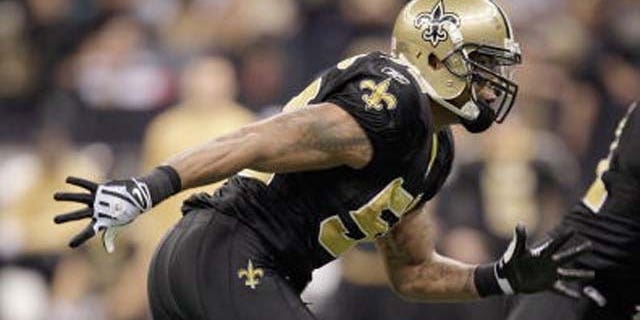 Are you ready for some football? Latinos apparently are.
Long fans of fútbol, Hispanics are now increasingly taking to that, um, other brand of football.
The National Football League, which has increased its marketing efforts in try to reach the emerging market, has seemingly hit pay dirt.
Hispanic viewership of the NFL is up nearly 12 percent to date over the last year, according to The Nielsen Company. Ratings are up over that same time period, too, by 6.8 percent, the media ratings company said.
"It's just been a consistent message," said Anthony Eros, principle at Eros Consulting, who has been involved in Hispanic marketing and sports for some 16 years. "It doesn't surprise me at all."
Eros, who was a consultant for Hispanic marketing for the San Diego Chargers, said he has seen the league branch out to Latin American countries since the 1990s.
"They've been active in México and Central and South America," he said, adding that the NFL has promoted the sport through player visits and events. "It has exposed them to the sport, so that if you're coming as an immigrant, you're not completely foreign to the sport."
Viewership of football among Latinos increased 31 percent in 2009 from the previous year, according to the NFL. In all, there are about 28.5 million Hispanic fans of the sport.
Peter O'Reilly, the NFL's vice president of fan strategy and marketing, said the league has emphasized reaching Latinos through partnerships, like the one it has with Univisión, and across different media platforms like the Web, radio and television.
"We really try to deliver the game in ways our growing Hispanic fans and connect directly," he said. "It's saying, 'We're going to take the NFL…and deliver it in ways that they want to connect with it.'"
The NFL had a goal exceeding 5 million Latino viewers on Thanksgiving Day, the numbers for which become available early this week. It hit the 5 million mark last year, up 14 percent from 2006, according to the league.
"Hispanics who are here, they do have a wont to becoming Americanized," said Eros, who like others added that there's a natural marriage between the holiday and the Latino family-oriented culture. "It has nothing to do with losing culture."
For all its apparent success, however, certain franchises of the league could be doing better to reach Latinos.
Tom Córdova, of the Córdova Marketing Group, said that while one team that is expanding its reach into, for example, México, others are missing opportunities right in their backyard.
"It's uneven across the league," said Córdova, who has more than 30 years experience in multicultural marketing. "With Latinos, it's not one size fits all. It's about going into the communities, to welcome them as neighbors, as countrymen, and say, 'I want to invest in you.'"
Even with some teams' shortcomings, O'Reilly said the NFL as a central league is always looking for ways to create more so-called entry points for Latinos and build on its apparent success.
"We don't take our foot off the gas, if you will," he said. "Keep doing more of what we're doing."
Follow us on twitter.com/foxnewslatino
Like us at facebook.com/foxnewslatino