Last chance for Pistorius to qualify for Olympics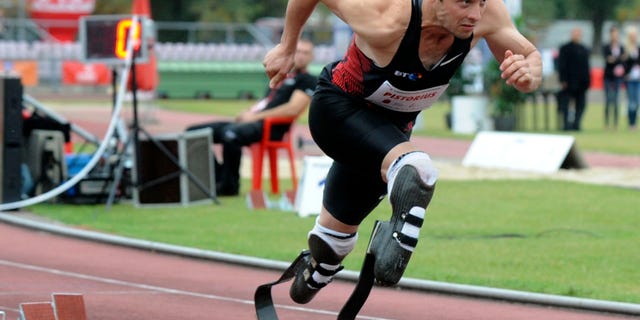 PORTO NOVO, Benin – Double-amputee sprinter Oscar Pistorius has one last chance to qualify for the 400 meters at the Olympics after making the final in the African Championships.
Pistorius finished in 46.14 seconds to place second in his semifinal Thursday and qualify for Friday's final, when he has to post a 45.30 or better to be eligible in his individual event.
The window for South African athletes to qualify for the London Games closes Saturday.
Pistorius has posted the Olympic standard this season with a 45.20 in Pretoria in March, but South Africa's track federation wants athletes to run qualifying times twice and at least once at an international meet to be considered for the games.