Landon Vannata says he let emotions get to him in UFC debut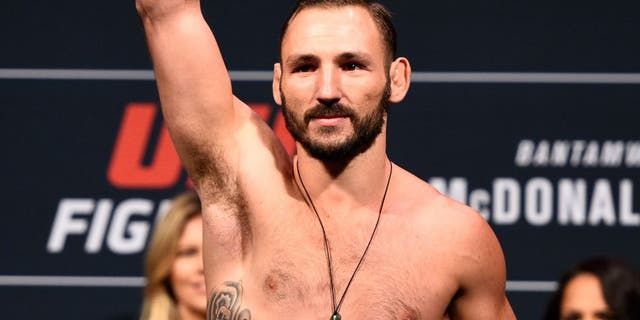 NEWYou can now listen to Fox News articles!
Landon Vannata nearly knocked out top lightweight contender Tony Ferguson in the first round of their UFC Fight Night contest on Wednesday. "El Cucuy" hung on, however, and ended up submitting Vannata in the second round.
After the back-and-forth battle, a disappointed Vannata told MMA Junkie that he let his emotions get the best of him in his short-notice UFC debut. "I feel good right now. I'm a little upset with my performance," he admitted.
"I let my emotions get the better of me. But I feel all right. In the first round, I was clear-headed and I was executing my game plan. I was moving well. In the second round, I started pushing him back a little bit, and beginning to control the pace, and I let my ego get in the way.
"I got caught up in the brawl, and I started walking forward with my hands down, not moving my head, [not] moving my feet. And I paid the price for it."
Even so, Vannata now has the respect of the entire UFC lightweight division, and even earned a little extra chunk of change for the exciting fight in the form of a performance-bonus.
"To fight the number three guy on two weeks' notice and drop him a couple times, and do as well as I did, yeah, there's a little moral victory in there," he concluded.