Lamarr Houston doubled his sack production with Bears in three plays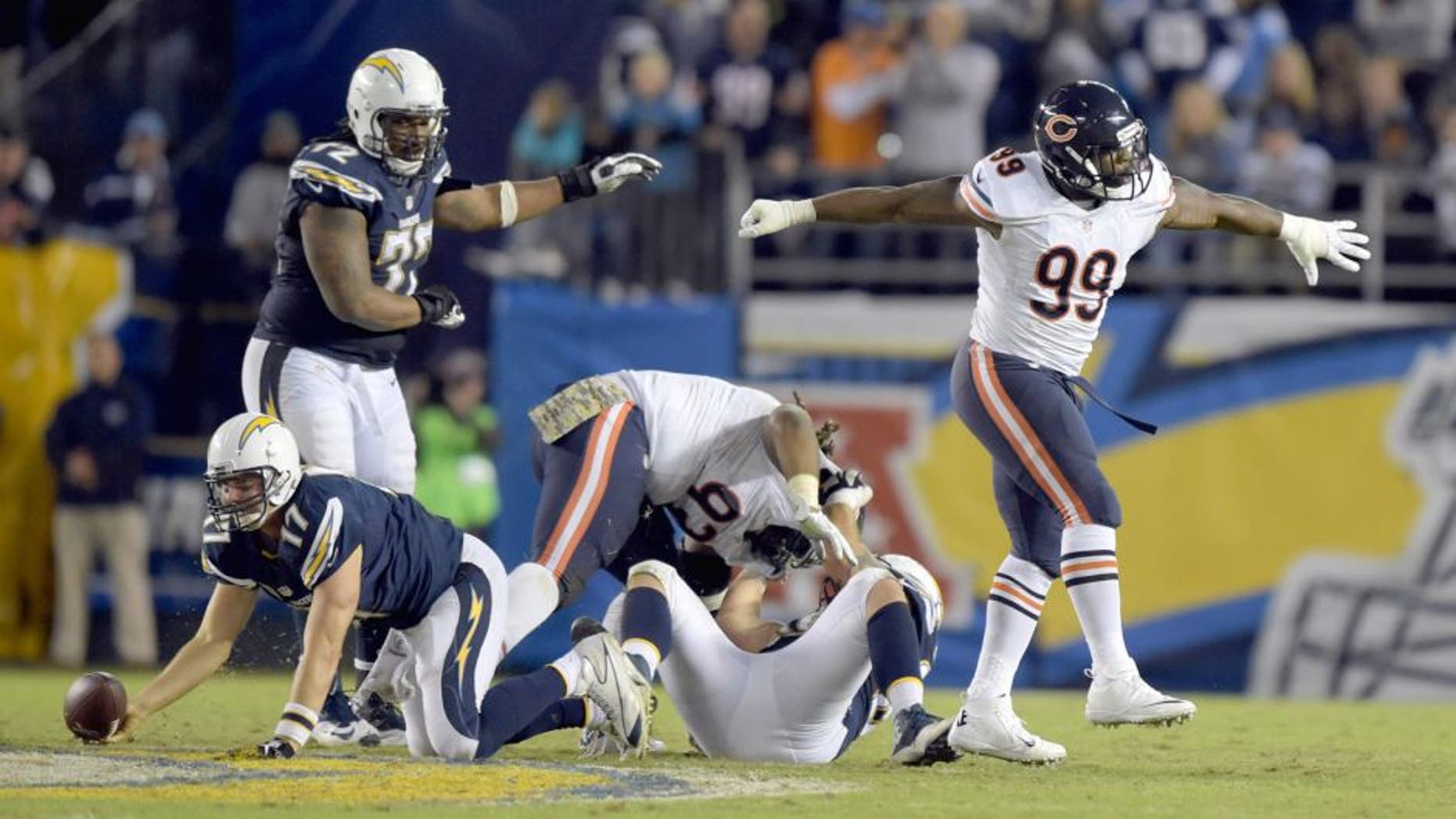 Bears OLB Lamarr Houston helped close out the game with two late sacks. Kirby Lee USA TODAY Sports
There might be a use for Lamarr Houston in Chicago after all.
The Bears signed Houston, a former Oakland Raiders pass-rusher, to a five-year, $35 million contract in the spring of 2014. His first season in Chicago was cut short after eight games, when he tore his ACL celebrating his first sack of the season.
Although Houston came back from the injury, the 28-year-old edge-defender had been contributing minimally in Chicago's new 3-4 scheme under Vic Fangio. He had just one sack through the first seven games of the season.
Then, in the fourth quarter of Chicago's tussle with the San Diego Chargers on Monday night, Houston suddenly came alive.
Houston sacked Chargers quarterback Philip Rivers twice on the game's final drive, stymying any last hope of a comeback in San Diego. He looked surprisingly dominant, bowling over Chargers right tackle Joe Barksdale on a pair of power rushes.
There have been games this season when Houston has disappeared on the sideline, despite his enormous salary. This is likely due to a transition from 4-3 defensive end to 3-4 outside linebacker, which has also stifled Willie Young's production this year.
Houston's career high for sacks in a single season is six (2013). The pricy pass-rusher has three through eight games this year, so a new personal best could be around the corner with a strong second half of the season.