Lakers, Mavericks reportedly frontrunners for JaVale McGee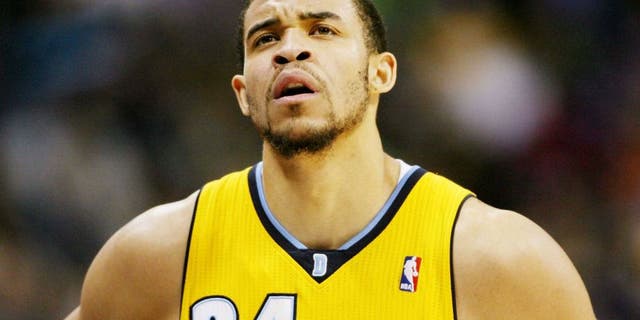 JaVale McGee ended up out of the NBA near the end of last season, after being traded from the Nuggets to the Sixers and then being waived by Philadelphia in early March.
The plan was for him to catch on with a contender for the playoffs, but no team was willing to take a chance on the athletic big man who has a propensity for making embarrassing plays.
But teams are always on the hunt for tall talent, and at least a couple of them are taking a look at adding McGee for next season.
Alex Kennedy of Basketball Insiders reports that several teams have expressed interest, but that the Lakers and Mavericks are currently the frontrunners.
Of those two teams, Dallas makes the most sense, mainly because they are extremely thin at the center position. The Mavericks right now are looking at relying on Samuel Dalembert and Bernard James to play the five, so McGee would be an upgrade there despite the mental part of his game going missing at times.