Ladarius Green has a breakout game -- all thanks to Antonio Gates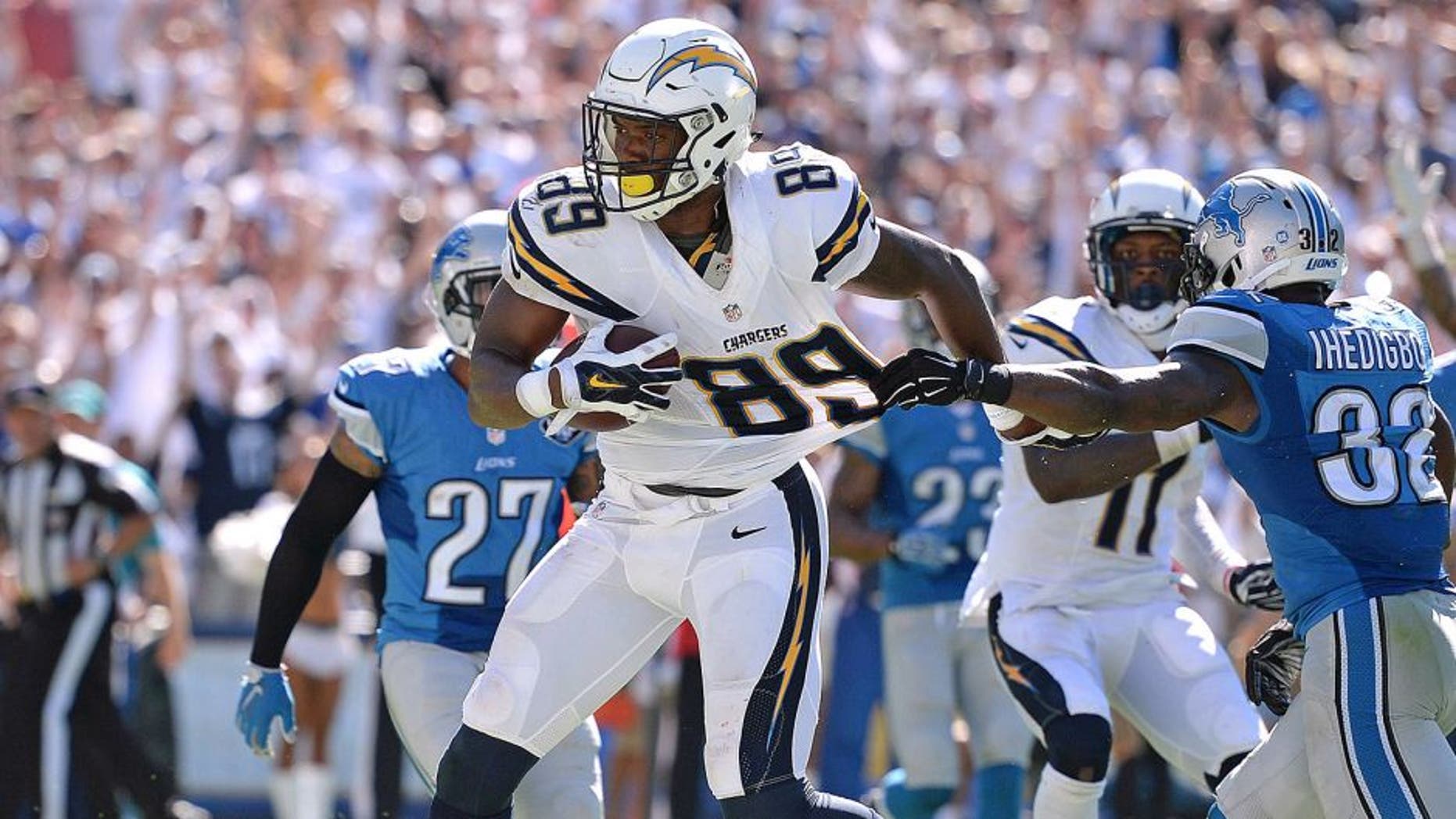 Ladarius Green had to thank his career mentor after a career day.
After all, Antonio Gates has been prepping his understudy for a bigger role ever since his suspension was announced in July.
"I did it for Gates," Green told Ricky Henne of Chargers.com. "(Gates') been coaching me up ever since he found out what happened, telling me to be myself and go out there and just play my game -- so that's what I went out there and did."
This version of Green looks an awful lot like old No. 85. He even ran Gates' signature seam route on a fourth-quarter touchdown that sealed a Chargers' comeback.
It might not've happened without Gates' tutelage. Green told reporters that Gates grilled him on the finer points of route-running this summer -- and the Lions saw the end result. His five receptions were a career-high.
"He (Gates) told me, just slow the game down," Green said after the game. "Don't go out there and rush anything, don't go out there and get frustrated if I mess up, just be myself. I think I showed it today."