Kris Humphries Booed Mercilessly in Game: How Big a Mistake Was Marriage to Kim Kardashian?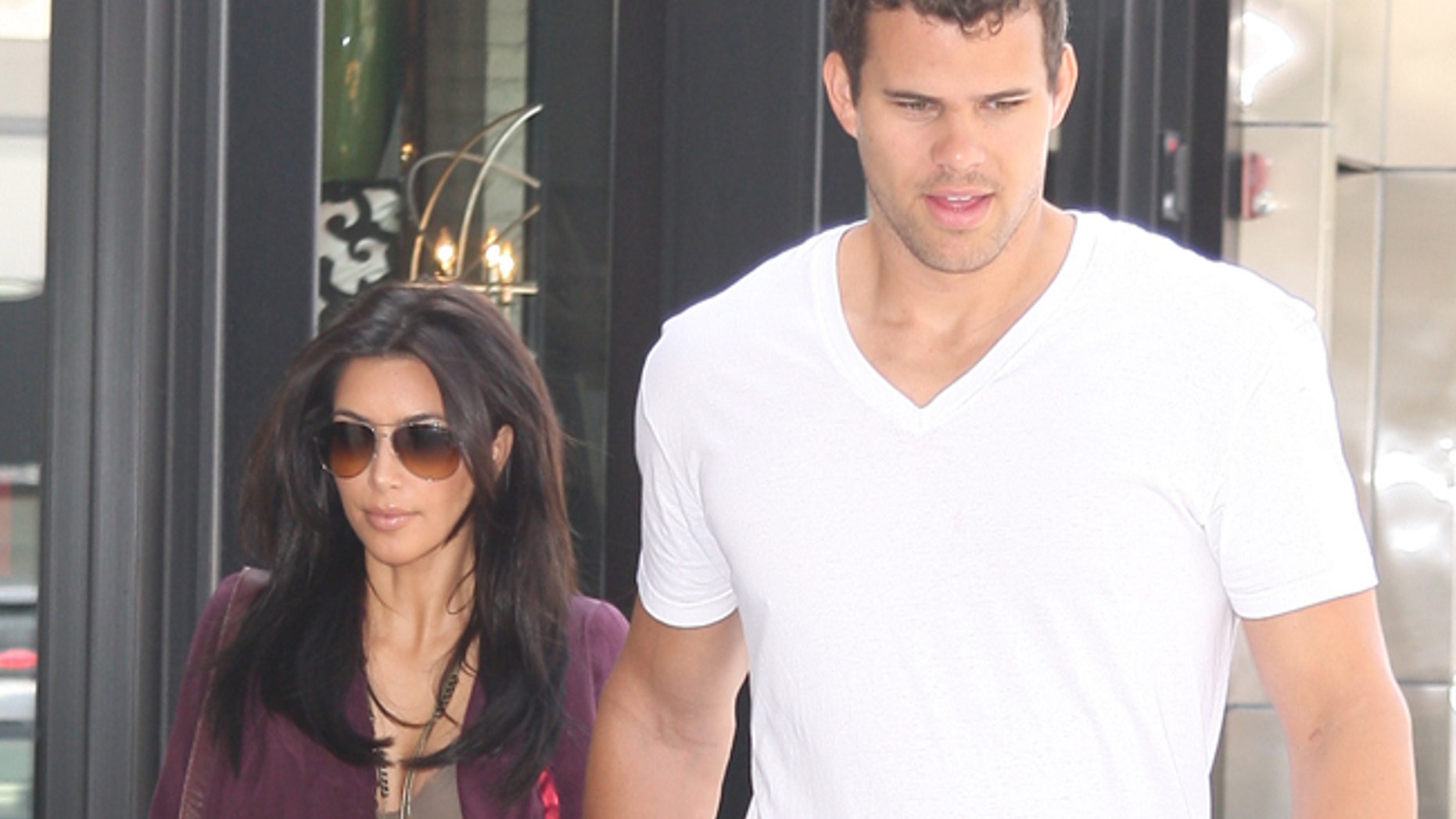 Kris Humphries is in for a very, very long year.
Wednesday night, the former Mr. Kim Kardashian played his first minutes as a 2011 New Jersey Net. The second Humphries took the court at Madison Square Garden in New York City to play the New York Knicks in the Nets' final preseason game, Humphries was booed mercilessly by the Knicks crowd.
As he was each and every time he touched the ball for the full five minutes his coach had him on the floor.
Their bloodlust for Humphries was so acute, Knicks fans were begging Nets coach Avery Johnson to reinsert him in the lineup in the fourth quarter. Luckily for Humphries, Johnson didn't take the bait. And for his part, Humphries said after the game he didn't even hear the taunts because he was "so focused."
But how long can that focus last?
The power forward has been the fodder for tabloid covers and late-night jokes following his 72-day marriage to reality star Kim Kardashian. He is also being portrayed as the villain in the family's spin-off reality show "Kourtney and Kim Take New York," something he signed himself up for by dating a Kardashian. In one episode, Humphries was shown to mocking his then-wife's weight, and has come under fire over alleged homophobic remarks, accusing Kardashian's good pal Jonathan Cheban of being gay.
He also signed an $8 million, one-year deal with the Nets, which is not too shabby. But Humphries was pushing for $10 million a year in a multi-year deal. Nobody would bite, and some have wondered if teams wanted to see if he was damaged goods after his highly publicized train wreck of a marriage.
So did the Minnesota native make the biggest mistake of his life getting involved with the dramatic reality TV family? Did the swell of negative PR and the many frivolous distractions cost him a long-term contract? And can he stand the heckling -- and trash talking from opposing players -- he will receive in the NBA's abbreviated 66-game season, which starts Christmas day?
"I would suggest he use humor and try to laugh off some of it. Self deprecation often deflects the pot shots. I think a Letterman Top 10, Leno, Saturday Night Live, Kimmel… those types of shows could catapult him to a better place if he handles the situations well," image expert Glenn Selig, founder of The Publicity Agency, told FOX411's Pop Tarts column. "Right now, it's fair to say that the public doesn't really know him. They only know what's been said about him or from how he's been portrayed on reality TV. He must let people get to know the real him."
Crisis management expert and author of the PR bestseller "For Immediate Release," Ronn Torossian goes so far as to say Humphries' brief marriage to a Kardashian was a good thing.
"I would disagree with those who say it's the worst year ever yet for Kris Humphries – I mean, who was he before this occurred? He's huge from a stellar force on the court, and off the court no one knew who he was before he became Mr. Kardashian," he added. "I think we will see him get heckled mercilessly – both by fans and players – but this can open many doors for him if he can get his act together.  His five minutes of fame is now – and he can take advantage of it."
Selig agrees that there's nothing Humphries can do to change what happened over the past year.
"Good or bad, Kris Humphries married Kim Kardashian. He can't change that. What he can do is look to the future. The up side of marrying Kim Kardashian is millions of people now know who he is. They may think a lot of things about him that aren't true or not think much of him. But they know his name and that is worth something," Selig said. "If he wants to be known just as a basketball player he should concentrate on his game and drop the sideshow for now. If he performs well on the court that will take care of itself."