Knee injury shelves Seahawks' Irvin; Richardson prognosis unclear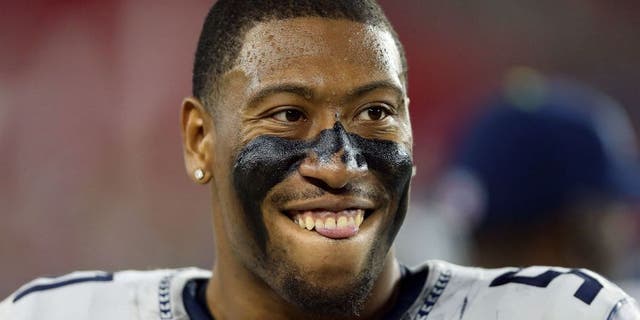 NEWYou can now listen to Fox News articles!
Bruce Irvin will miss Sunday's game with a sprained knee. Christian Petersen Getty Images
Seattle Seahawks linebacker Bruce Irvin has been ruled out of Sunday's game against the San Francisco 49ers due to a sprained knee sustained in last weekend's loss to Arizona.
"He's going to miss this week unless something miraculous happens," Seahawks coach Pete Carroll said. "Hopefully we can contain it to a two-week thing if that's the case."
Mike Morgan will replace Irvin in the starting lineup while Kevin Pierre-Louis will also see time. Carroll said defensive ends Frank Clark and Cassius Marsh will assume Irvin's pass-rushing duties.
The prognosis is not as clear on wide receiver Paul Richardson, who injured his hamstring on a 40-yard reception against the Cardinals. That game marked the season debut for Richarson, who had been rehabbing from major knee surgery.
"He doesn't feel it and he has really good strength in his hammy, so it's a little misleading right now, we need to find out what that means," Carroll said. "He doesn't sense that he's hurt, but he did feel it in the game and then it did show up on the MRIs, so we're treating the player instead of the MRI right now."
Carroll said cornerback Jeremy Lane, who has been sidelined since suffering knee and arm injuries in the Super Bowl, could make his season debut against the 49ers. Running back Marshawn Lynch, who has been dealing with an abdominal injury, was given Wednesday off.