Klopp says he will decide when Sturridge is fit to return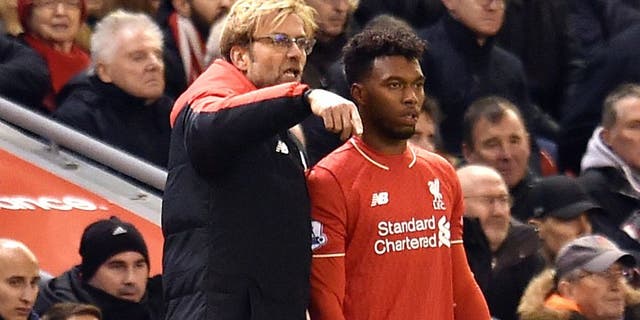 Jurgen Klopp will resist the temptation to pick Daniel Sturridge until he is sure the striker's body can handle it.
The Liverpool boss and his staff claim they have put Sturridge through his toughest training in three years in an attempt to end the injury problems that have restricted him to 24 appearances in 18 months.
Sturridge said at the weekend he is "good to go", but Klopp is reluctant to repeat a pattern that saw the England man make a brief return a month ago only to suffer another hamstring injury.
"This is absolutely the same thing that Daniel said four weeks ago," said Klopp, who also lost Divock Origi to a hamstring problem on Boxing Day. "We let him play and he was injured again.
"You ask him and he says he's good. I know he is good, but he has to train. We cannot change the situation, he has to train now.
"Last week and this week are the most intensive weeks in training for Daniel Sturridge in the last three years. So now you can see what we have to do. We cannot say, 'Come on Daniel, now you look good so you can play'.
"I don't want to see him in training because everybody sees him training and they think, 'Oh, come on, bring him into the team, we need his quality'.
"No. We really, really have to be patient now. We have to wait. We have to train. We have to give the body the right information, and if he can do this, then maybe we can change something.
"Otherwise we always have to stay here in this situation for the next 10 years and always talk about, 'Where is Daniel Sturridge, can you play him?' We have to try and change something. We have tried everything else, so we must try this now."