Klopp admits Liverpool need to resolve ticket row with fans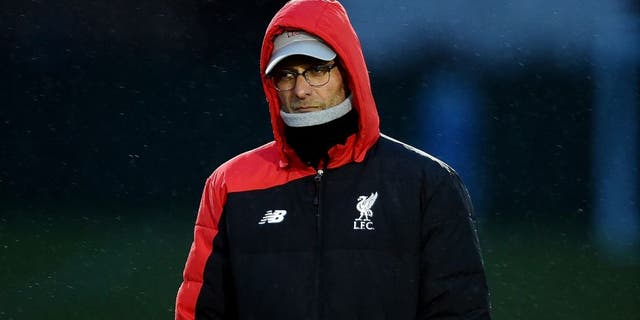 Liverpool manager Jurgen Klopp admits the fans' walkout protest has now become his problem but stressed the club are keen to find a solution to the issue.
Thousands joined a 77th-minute exodus - timed to relate to the £77 it will cost for the most expensive match ticket next season - during Saturday's 2-2 draw at home to Sunderland.
Klopp was not at the match as he was undergoing surgery on an appendix problem, but having been prevented from answering questions about the pricing structure before the match the German has now spoken publicly.
And he appears to have some sympathy with supporters.
"It is not too easy for me to say too much about it," he said.
"I heard about this problem but I've had a lot of things to do in the last few weeks, but now I know it is my problem too, of course.
"But everything I could say about this now would make it more complicated because first of all I have to collect a few bits of information.
"What I know is everyone in the club has a big interest in finding a solution for this.
"It is not what we want, we don't want the people leaving the stadium before the game is finished.
"That is all I can say about this, but of course when I heard it (the walkout) I was disappointed."
The club have canceled a question and answer session with chief executive Ian Ayre scheduled to be broadcast on the club's television station on Monday evening as the row over ticket prices continues.
"LFC thanks fans for submitting questions for tonight's Q&A however due to ongoing ticketing discussions, this will no longer take place," said a statement on the club's Twitter account.
Press Association Sport understands as a result of Saturday's demonstration the club's top-ranking officials are already considering a review of their controversial pricing policy, which will also see Anfield's £1,000 season ticket introduced for the first time.