Kirk Cousins wants the Redskins to follow in the San Antonio Spurs' footsteps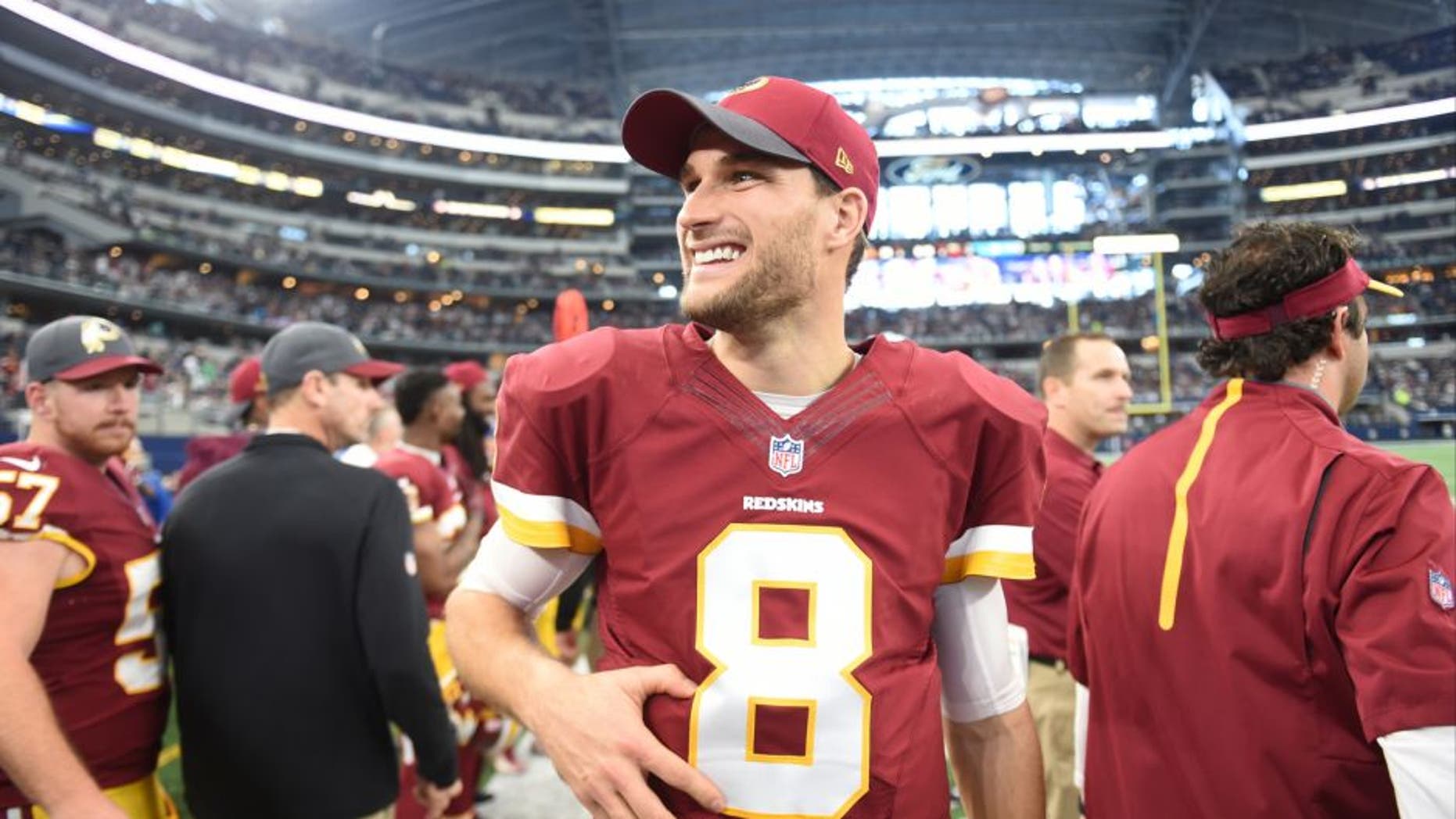 The Spurs have been the model franchise in the NBA for nearly two decades, and Kirk Cousins wants a piece of what the Spurs have.
But it's not just the five titles or the seemingly unending run of being title contenders that Cousins wants for the Washington Redskins. He wants the Redskins to mimic the Spurs' ability to remain under the radar despite all the success.
"I've told my teammates that I'd like to be the San Antonio Spurs of the NFL," Cousins said, via ESPN. "Be super boring and maybe people at the end of the season just go, 'Wow, they really had a good year and no one really talked about it.'"
Yes, this is the same Kirk Cousins who asked the football world "You like like?!" after leading the Redskins to a comeback victory last season.
Though that's been his claim to fame at this point, Cousins is hoping the Redskins can build off last season's NFC East title while letting others do the talking.
"I don't need to promote myself, I don't need to promote what we're doing," Cousins said. "We have plenty of people here [in public relations] who are very good at doing that if we play well enough. I just want to play football. I don't want to worry about anything else, and I found from playing at Michigan State and playing even before that, if you win games, everything else takes care of itself. It's a pretty simple recipe."