Kershaw supports inner-city baseball in native Dallas with personal donation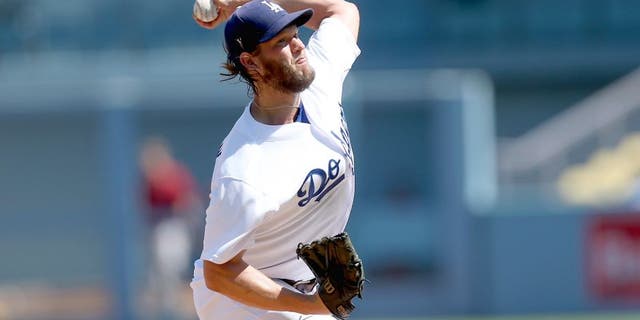 Clayton Kershaw held a 16-7 record with a 2.13 ERA and 301 strikeouts in 2015. Stephen Dunn Getty Images
When Los Angeles Dodgers ace Clayton Kershaw isn't breaking down opposing lineups, he's building up others through philanthropic endeavors and charitable donations, and has now made a significant contribution to the youth baseball sphere in his native Dallas.
MLB announced on Tuesday that Kershaw had made a personal charitable donation toward construction of the Texas Rangers MLB Urban Youth Academy in West Dallas of an undisclosed sum. Kershaw was born in Dallas and played high school ball at Highland Park in University Park, Texas before being drafted in the first round of the 2006 amateur draft by the Dodgers.
The new facility will include five fields, one of which will be named after the three-time Cy Young Award winner.
His donation was made through Mercy Street, a group dedicated to community restoration that has worked with Kershaw's Challenge, Kershaw's foundation with his wife, Ellen, before.
"Kershaw's Challenge is all about giving kids an opportunity," Kershaw said. "We never expected to have a partnership with the Rangers, but it's awesome. We just wanted to do something here in our hometown … in our backyard. It's an incredible partnership."
The West Dallas Urban Youth Academy is the ninth such facility in plans to be constructed. The first was erected in Compton, Calif., in 2006. The Academies provide free, year-round baseball and softball training and instruction to approximately 12,000 young men and women members and over 20,000 more through other tournaments and programs.
"[It's] really cool for us to be a part of. We get to name a field after Kershaw's Challenge, our charity, because of all the wonderful donors and beneficiaries that we have," Kershaw said. "It's just going to be really cool when you're driving down in West Dallas to get to see that, to get to see kids playing and … know that with Mercy Street behind the wheel that these kids are going to have a chance."