Kenseth, Johnson locked in a battle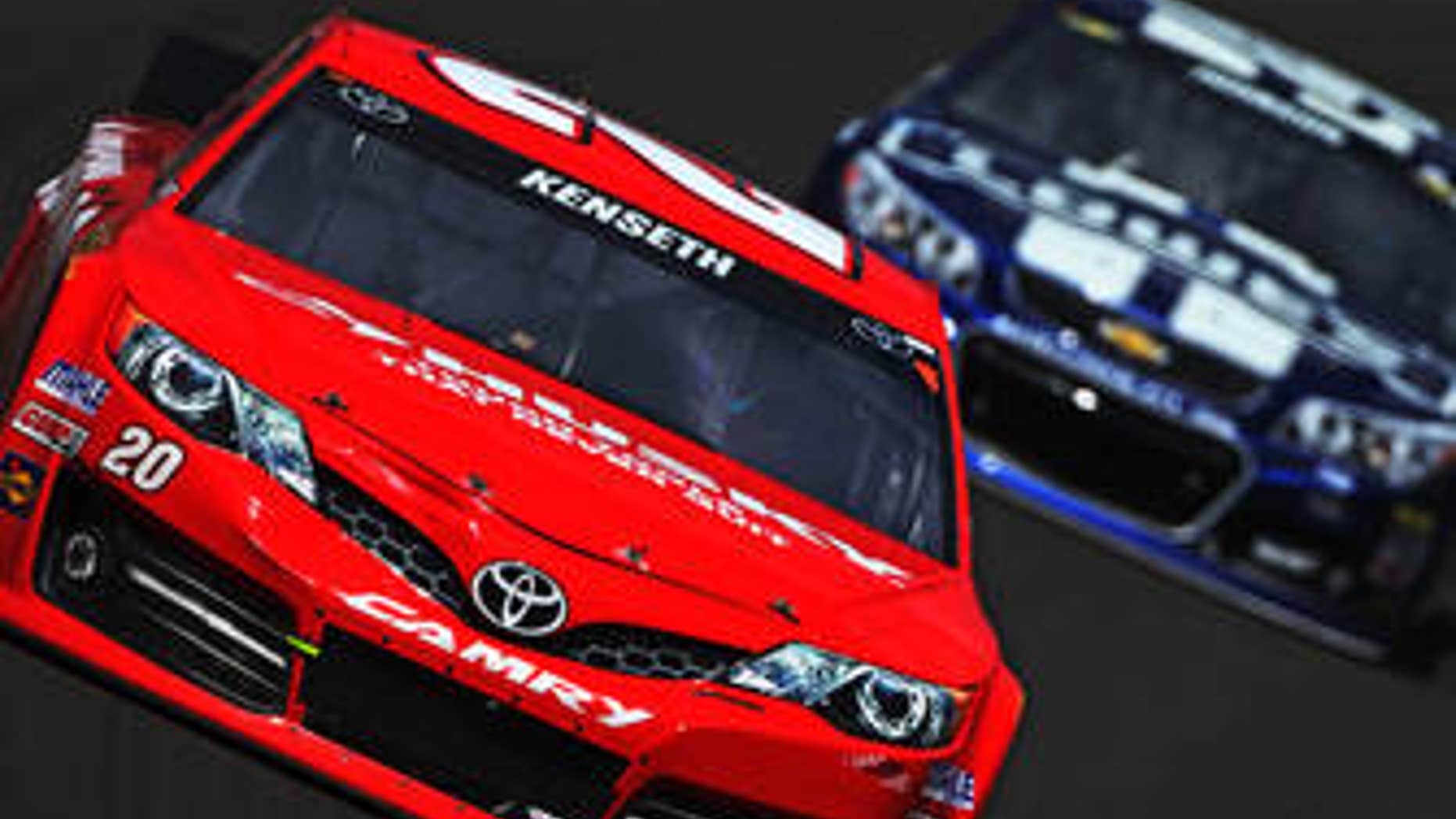 Sunday's race at Kansas brought the NASCAR Sprint Cup Chase to a virtual dead heat. Jimmie has whittled Matt Kenseth's lead down to three points with only six races to go. Race fans have been asking me all week who I think has the advantage. My answer was pretty quick and simple - Jimmie Johnson.
The reason I say that is Jimmie has five consecutive NASCAR Sprint Cup championships under this Chase format. While Matt is a past champion, his championship came under the old points system. So if you look at the Chase system, Jimmie obviously has had a lot more success than Matt.
There is a very big variable that can't be overlooked. That variable is a renewed Matt Kenseth. Don't forget he took a big risk this deep into his career to leave the only organization he's ever been with, change manufacturers, change crew chiefs and, oh by the way, do this right at the very moment NASCAR introduced a brand new car to the series.
Until this year, his first with Joe Gibbs Racing, Matt has never won more than five races in a single season. We still have six races to go and Matt has already won seven races this year. This was totally unexpected by pretty much everybody, and I would wager Matt would even agree. Statistically, I give the advantage to Jimmie, while emotionally I think we have to give the nod to Matt.
I think this coin toss of who is going to be our champion really is going to come down to these next three weeks of who has the luck on their side and who can adapt and recover the best if adversity arises. Let's face it: We have 500 miles under the lights this Saturday night in Charlotte.
We have 500 miles next Sunday at Talladega where, as everyone knows, you expect the unexpected. Then we have 500 laps on the short track at Martinsville. Jimmie used to dominate Charlotte, until they repaved it. Jimmie's always really good at Martinsville, while historically in his Roush Ford, Matt has struggled. Talladega ... well, Talladega is Talladega. That's another coin toss of whether you'll have good luck or bad luck there.
I think after those three races are in the record books, then we will have a much clearer picture of who has control of this 2013 NASCAR Sprint Cup Chase.