Kansas football halts practice for a game of 'Knockout' ahead of Sweet 16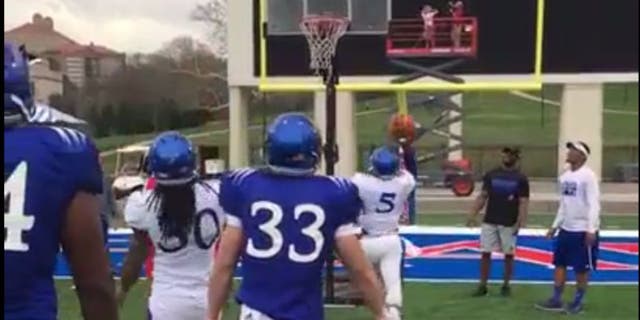 The No. 1-seed Kansas Jayhawks will play against the No. 5-seed Maryland Terraphins in the Sweet 16 on Thursday night, which gave the Kansas football team to mail in a spring practice and play some Knockout in full pads instead.
Tevin Shaw came out on top, though he almost blew it there by missing a bunch of layups. But kudos to everyone invovled for not being that person that rifles the ball off the backboard so they can quickly grab the rebound and go for the easy layup.
Those people are corny. Those people are a pizza burn on the roof of the world's mouth.
Kansas-Maryland tips off at 7:40 p.m. ET on CBS.