Justin Verlander clearly isn't too concerned that he might be tipping his pitches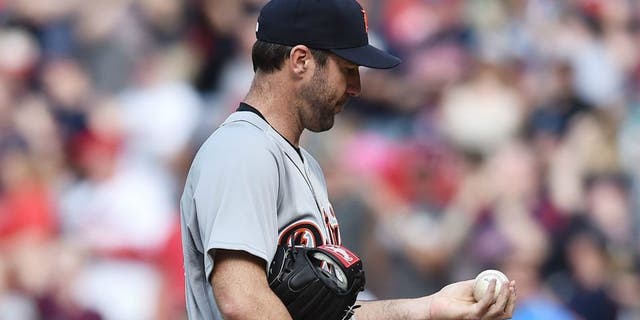 NEWYou can now listen to Fox News articles!
Tigers ace Justin Verlander was hit so hard 11 hits, nine earned runs in four innings during his start Saturday that there were whispers of something foul afoot.
Was Verlander tipping his pitches? Were the Indians stealing signs? Perhaps, but Verlander doesnt appear to be sweating it. This was his response:
When asked whether the Indians might have picked up something with Verlanders delivery, Tigers manager Brad Ausmus didnt rule it out. From the Detroit Free Press:
Could be. Hitters are always trying to find an edge on pitchers and looking for a pitcher tipping is standard operating procedure. I cant tell if it is or isnt. Only the Indians can tell you that and they probably wont.
Once he exits the pool, expect Verlander to work out any possible problems before his next start.