Julio Cesar Chavez Jr. Tests Positive for Marijuana After loss to Martinez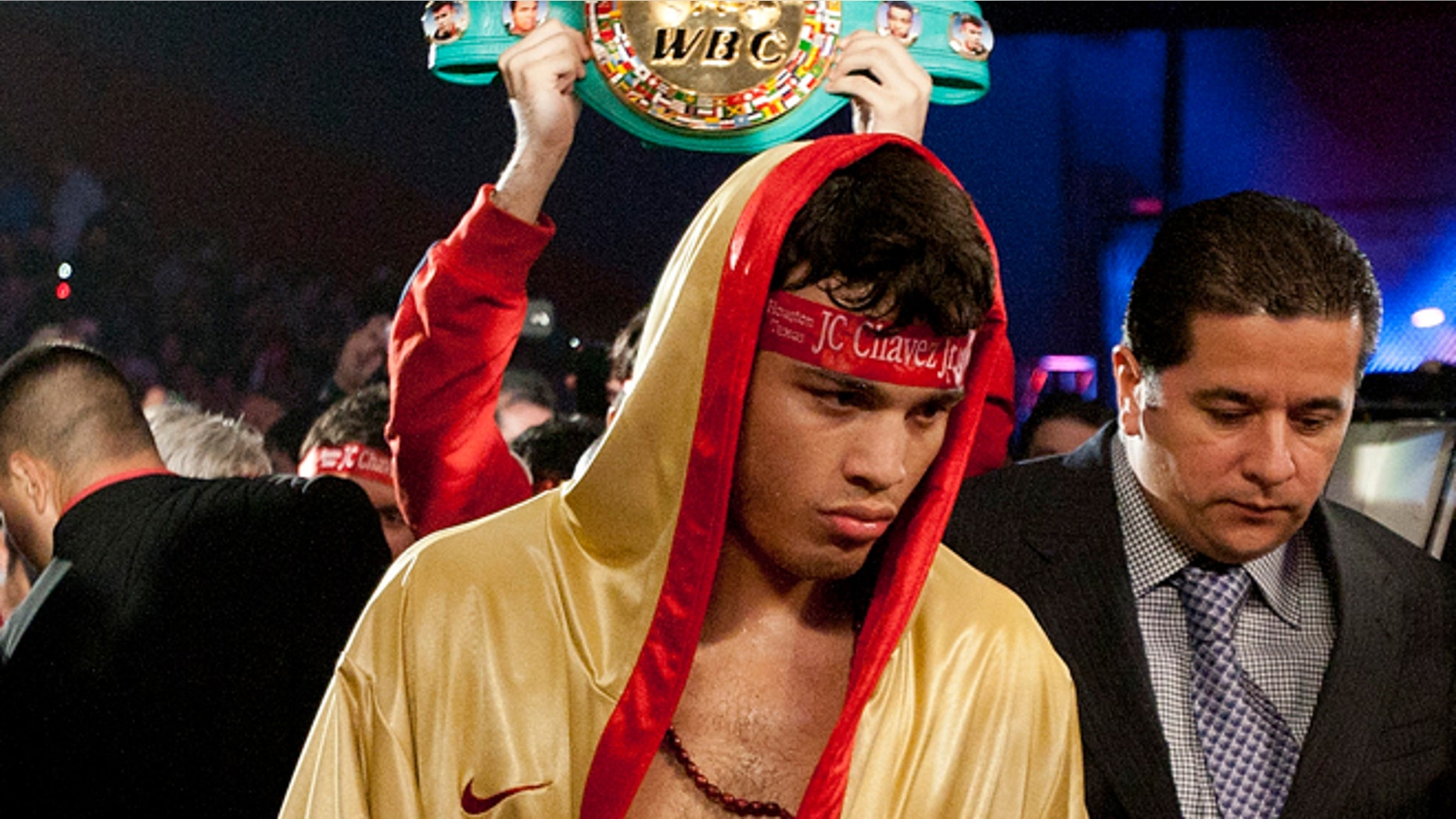 LAS VEGAS – Julio César Chávez Jr. is following in the footsteps of his father, and not in a good way.
On Wednesday officials announced that the middleweight fighter had tested positive for marijuana following his first professional loss last weekend in Las Vegas.
Top Rank Inc. spokesman Lee Samuels said promoter Bob Arum was aware the 26-year-old Chávez tested positive for the banned substance.
"Julio César Chávez  Jr. will have the opportunity to explain the situation to the Nevada State Athletic Commission," Samuels said in a statement he read to a reporter. Samuels declined further comment.
Depending on his explanation, the former undefeated fighter could by stripped of the $3 million purse he received from his WBC title fight lose against Sergio Martínez.
Commission executive Keith Kizer wouldn't immediately provide the name, but said only one of 32 fighters who took part in bouts at two Las Vegas venues last Saturday tested positive for a banned substance, marijuana.
Kizer said the commission was awaiting results of pre-fight tests for banned steroids, diuretics and masking agents before releasing all pre-fight and post-fight test results for all 32 fighters.
The commission can ban a fighter for one year and penalize him for up to 100 percent of his purse for a failed test, Kizer said.
Like his father, boxing legend Julio César Chávez Sr., who last week admitted to drug use while training for prize fights, this is not the first time Chávez Jr. has run into trouble.
He was suspended before, for seven months, and his 10-round unanimous decision win in November 2009 over Troy Rowlands was changed to a no-contest after he tested positive for a banned diuretic.
Back in January, Chávez was arrested on drunken driving charges in Los Angeles, and struggled to make weight for a championship bout in February against Marco Antonio Rubio in San Antonio, Texas.
Based on reporting by the Associated Press.
Follow us on twitter.com/foxnewslatino
Like us at facebook.com/foxnewslatino