Julianna Pena cleared to return to UFC following arrest last year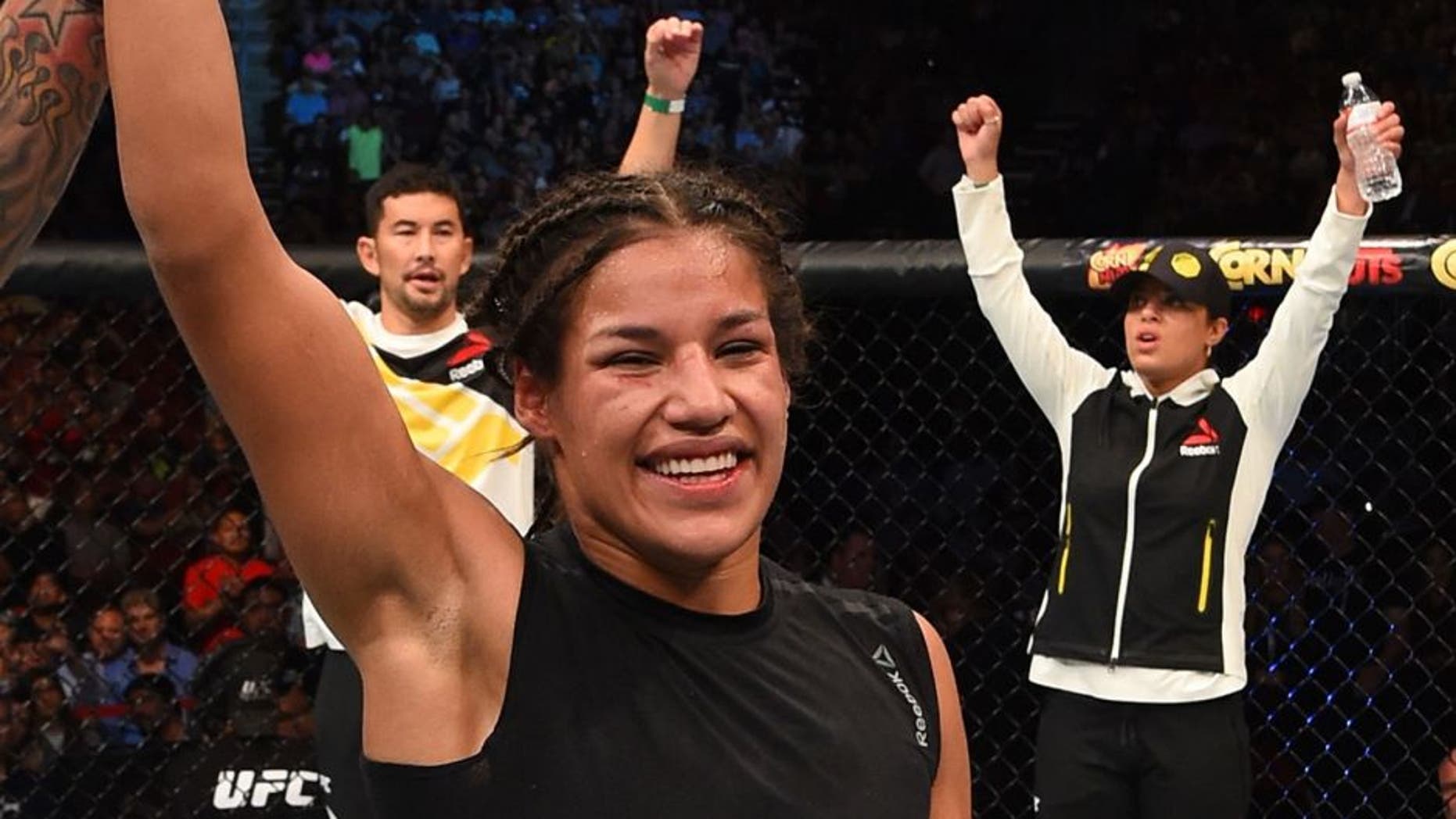 UFC women's bantamweight Julianna Pena is eligible to return to action following the conclusion of her recent court case on alleged assault charges that stemmed from an arrest in late 2015.
According to UFC officials, Pena came to a resolution with prosecutors in Spokane County, Wash., while an independent investigation was done by Las Vegas law firm Campbell and Williams into the matter as well.
Pena has been out of action since last October, when she defeated Jessica Eye by unanimous decision at UFC 192. The organization opted not to book her for another fight due to the legal mater still being under investigation.
Now with Pena free and clear from the court proceedings, she can return to action and book her next fight in the Octagon.
"UFC elected not to schedule Pena for a bout while the legal proceedings were ongoing. Now that the matter has been resolved, Pena is eligible to return to competition in the UFC and will be scheduled for a bout in the near future," UFC officials said in a statement released Monday.
"While UFC is supportive of the resolution of Pena's criminal matter, Pena acknowledges that her actions as a professional athlete should reflect well of her, the sport of mixed martial arts, and the UFC. Consequently, Pena has volunteered to participate in counseling as a condition for her return to the Octagon."
Sources confirmed to FOX Sports on Monday that Pena's next fight should be announced in the coming days with a summer date likely for her return.
The former "Ultimate Fighter" winner is undefeated since joining the UFC and with a No. 5 ranking in the division, Pena could be knocking on the door of a title shot sooner rather than later.