Josh Gordon needs to lose some weight as he inches closer to return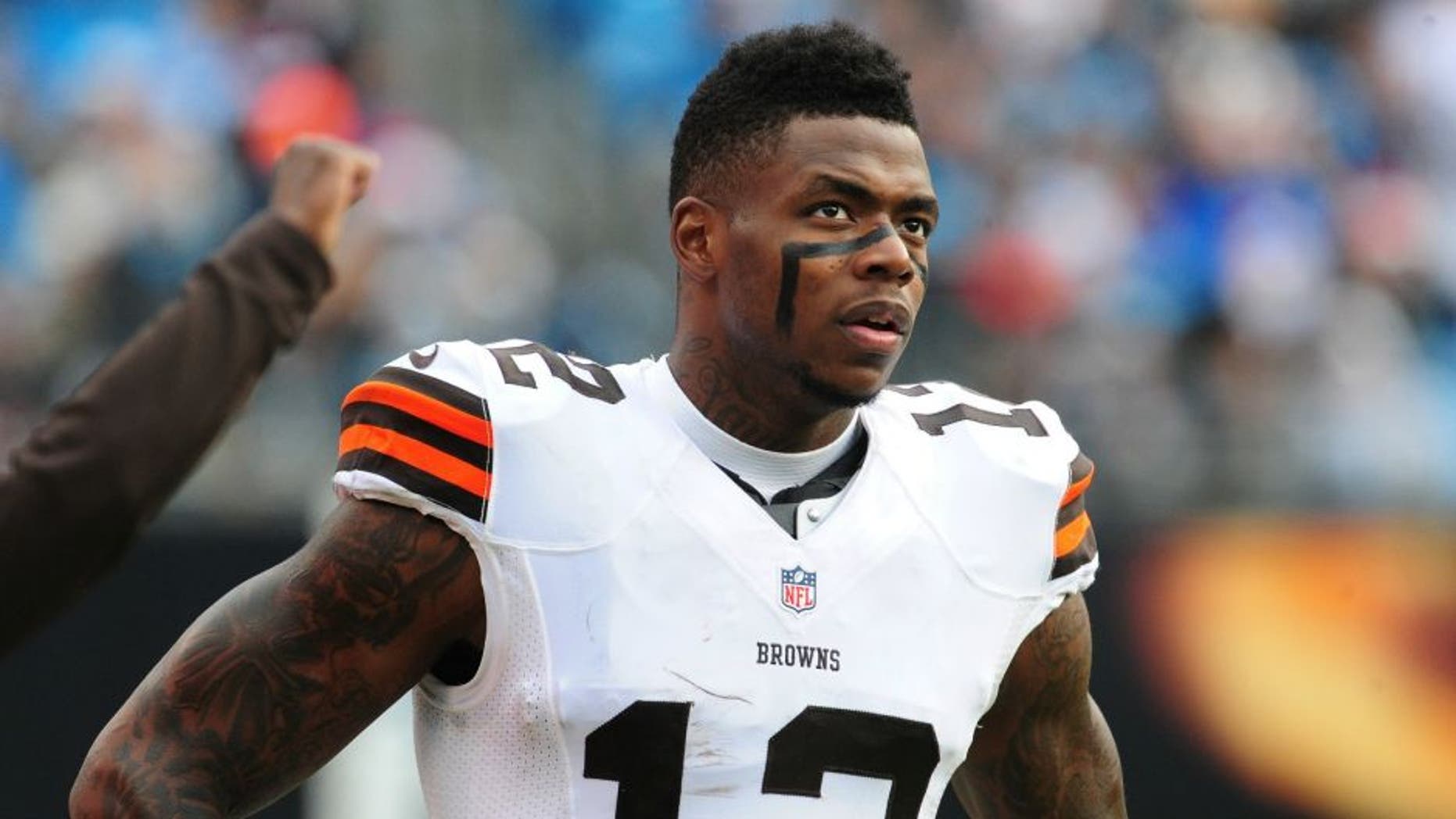 Cleveland Browns troubled wideout Josh Gordon is working his way back to the playing field, clearing a big hurdle when the league reinstated him last month after he was suspended for the 2015 season for violating the NFL's substance abuse policy. But that doesn't appear to be the only speedbump keeping him off the field.
Browns head coach Hue Jackson believes Gordon needs to drop a few pounds and return closer to his playing weight.
"He'll be the first to tell you that," Jackson said, via ESPN. "He does, and we're working through that process too."
Gordon, who was reinstated July 25, will have time to shed some pounds, serving a four-game suspension to begin the 2016 season. Jackson didn't indicate how much weight Gordon needs to lose, but that process will probably be slowed after he showed up to camp with a quad injury.
Gordon has extra motivation to get back on the field now that his former Baylor teammate Robert Griffin III has been named the Browns starting quarterback. Though the two have an on-field rapport from their days in college, perfecting timing routes will still need take some time.
But Gordon's main goal is to remind opposing teams that he can still be an explosive offensive weapon, like he was in 2013 when he led the NFL in receiving yards.
"He's making sure he's staying in it the best he can," Jackson said. "Because I think when he walks back out there I think he has something to prove, too. It's good to have a guy with a chip on his shoulder."