Jose Canseco recovering after accidentally shooting himself in the hand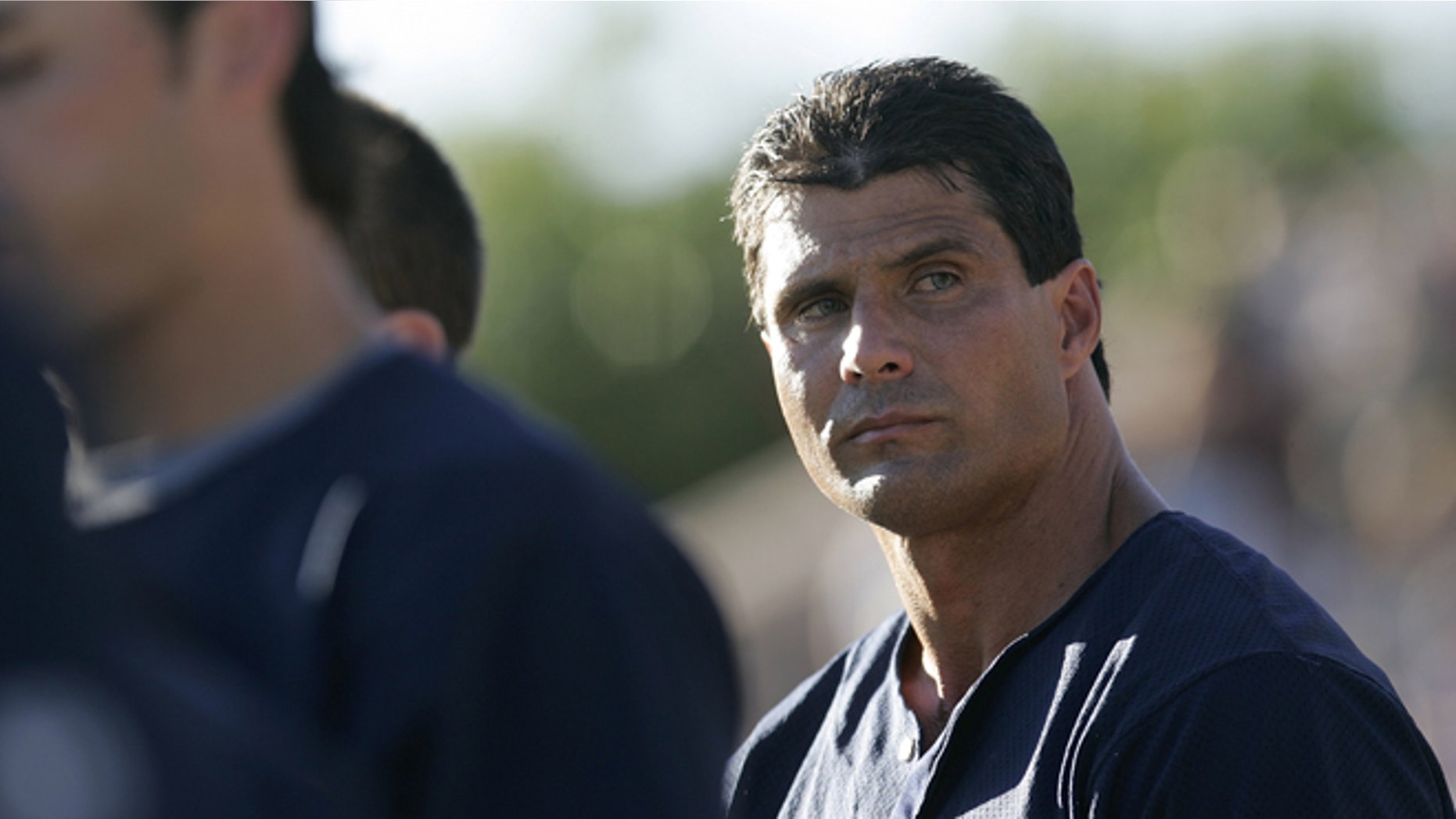 Former major league slugger Jose Canseco is recovering after shooting himself in the hand at his Las Vegas home.
Metro police Lt. Mark Reddon says officers responded to a call of an accidental shooting shortly after 2:30 p.m. Tuesday.
Reddon says the former Oakland Athletics outfielder told police he was cleaning his gun in the kitchen when it fired, shooting a finger on his left hand. He was taken to University Medical Center of Southern Nevada.
Canseco's long-time girlfriend, Leila Knight, was with him when the accident took place. She tweeted on Tuesday night that the Cuban-American ballplayer was in surgery, asking people to "pray for his finger."
At about 1 a.m. Pacific time, Knight tweeted that the couple was out of the hospital.
"Finally safe and sound with my love bug @JoseCanseco," she wrote. "So glad he's OK and soooo glad I was there when it happened, thank God."
Canseco was a right-handed batter who hit 462 career home runs and was a six-time All-Star. He also played for Texas, Boston, Toronto, Tampa Bay, the New York Yankees and Chicago White Sox during a career that spanned from 1985 to 2001.
Canseco is at least as well known for outrageous behavior, including admitting to using steroids and claiming that the vast majority of Major League Baseball players did as well in a tell-all book, "Juiced." He has also been accused or charged with assault, reckless driving, domestic abuse and weapons-related offenses.
An email sent to a representative of Canseco on Tuesday night was not immediately returned.
Based on reporting by the Associated Press.
Follow us on twitter.com/foxnewslatino
Like us at facebook.com/foxnewslatino