Jose Altuve bites it at second base trying to complete a cycle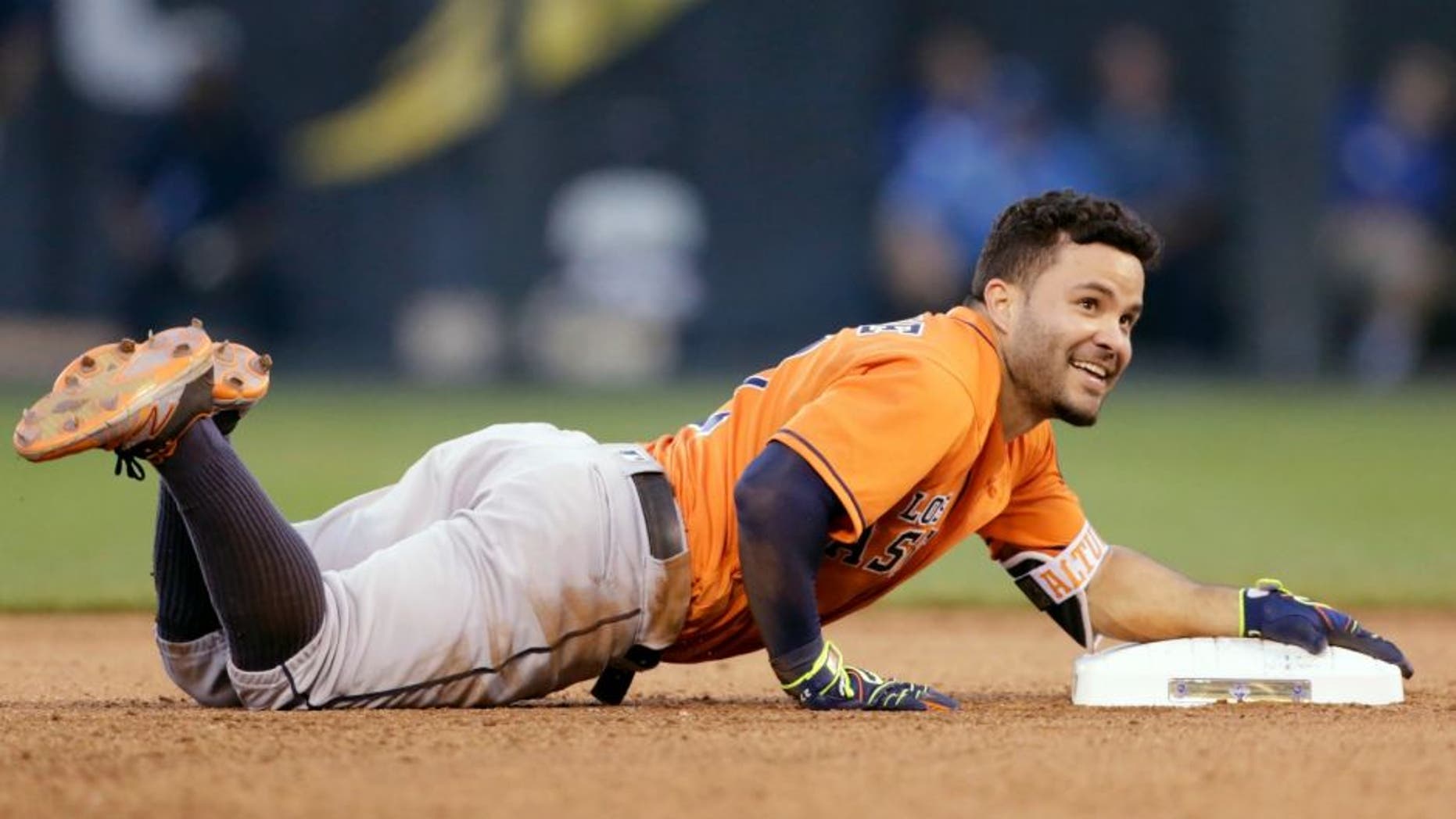 When you are up big and have a chance to hit for the cycle, you go for it.
That's what Houston Astros second baseman Jose Altuve, who already had a single, double and homer, was probably thinking as he tried to stretch a sixth-inning hit into a triple on Saturday night.
But it seems he got a little too excited about the mission at hand and lost his footing trying to round second base. Just watch him go flying to the dirt and come crawling back to the bag, much to the amusement of his teammates (and himself).
The Astros beat the Kansas City Royals, 13-5.