Jon Jones wishes Daniel Cormier a 'healthy recovery'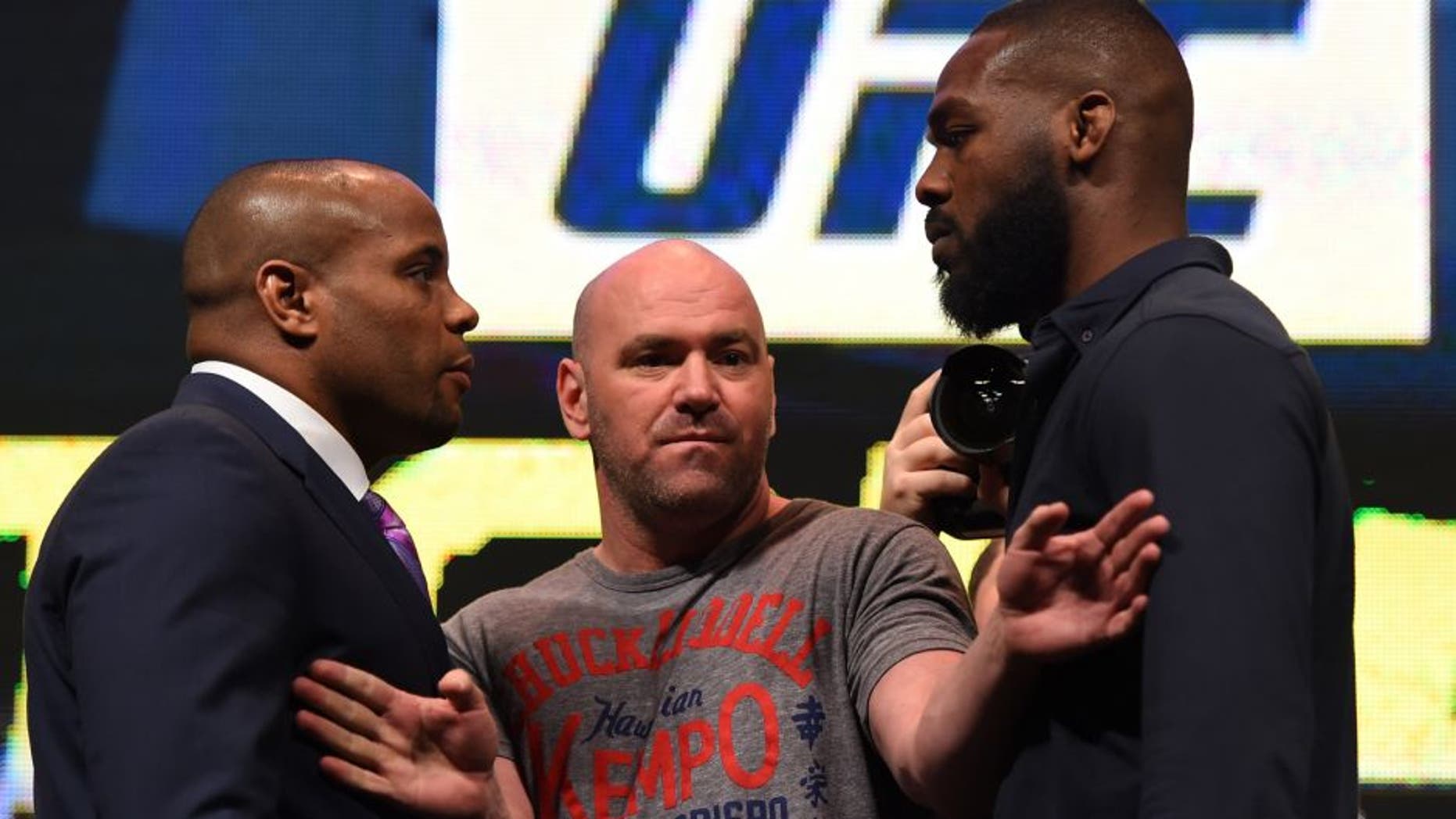 UFC light heavyweight champ Daniel Cormier and former titleholder Jon Jones have become heated rivals over the last two years, dishing verbal heat and exchanging punches inside, and even outside, the Octagon.
But despite their rivalry, Jones reached out to Cormier on Twitter after it was announced the former Olympian had to pull out of their UFC 197 title fight due to injury.
The tweet is a big pivot for Jones considering their previous encounters, where they've repeatedly denigrated each other. They even got the UFC 200 mock poster treatment with a few of their "best" lines graffiti'd across their faces.
But there was also a layer of snark in the "enjoy that belt" line that is signature Jon Jones.
With just 21 days until the big event, all signs point to the UFC looking high and low for a replacement. Who do you think the UFC should tap to fight Jones?