Jon Jones was actually happy to see Daniel Cormier win the belt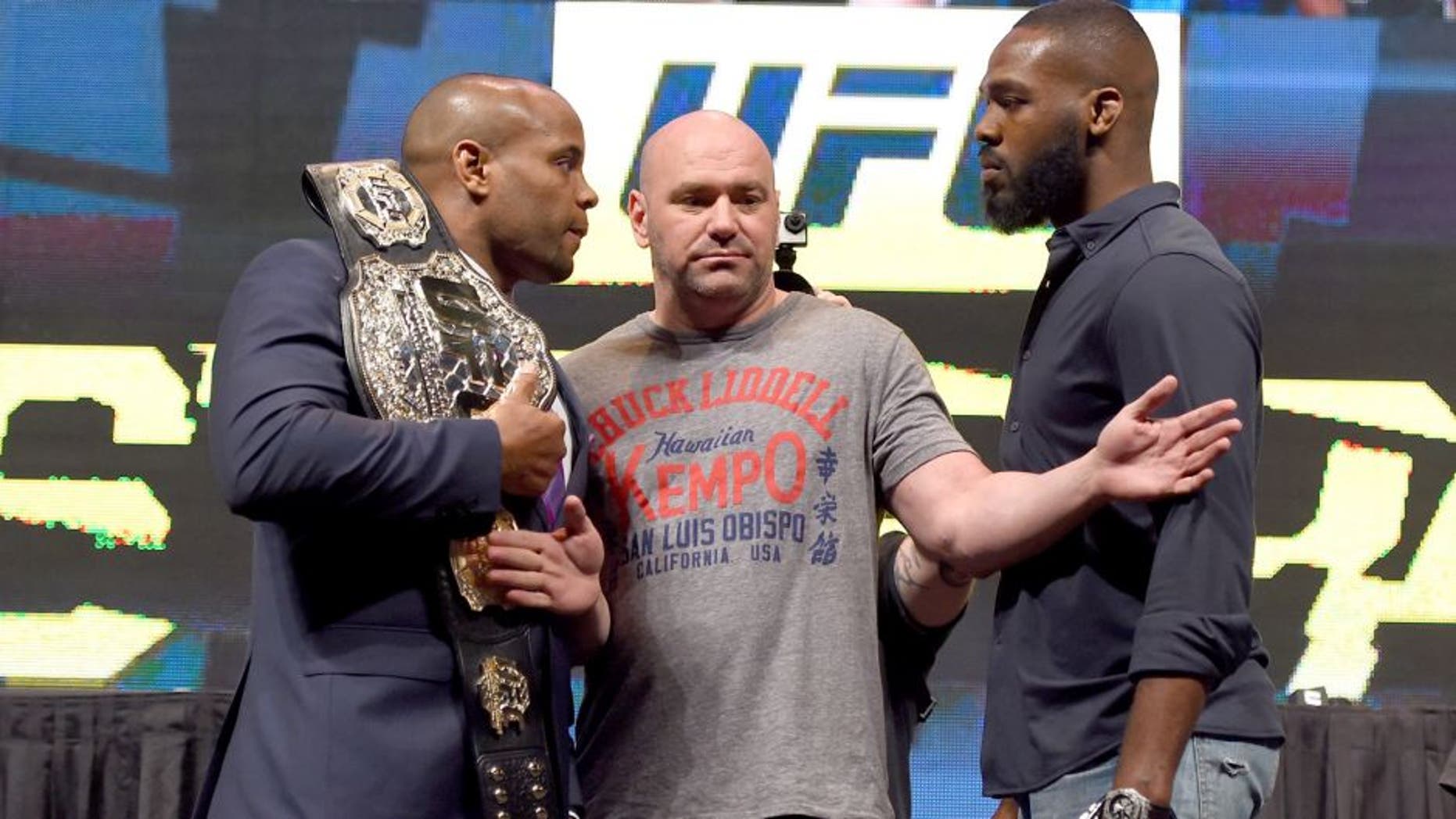 From the first time Jon Jones met Daniel Cormier in 2010, the two fighters have been at odds, and that disdain has only festered over the past six years.
It was Jones who made an offhand remark to Cormier, saying he could take down the former two-time Olympian. That comment sparked an immediate rivalry between them and it's only escalated from there.
When the two fighters finally met last year, Jones bested Cormier by unanimous decision to defend his light-heavyweight title for the eighth time and put a stamp on their rivalry -- at least for the time being.
Fast-forward 16 months later and so much has changed.
Jones was suspended and stripped of his belt due to a hit-and-run accident. Cormier went on to win the title and defend it while the former champion was sidelined with legal issues.
As much as Jones wants to win back the title he never actually lost, he made a surprising comment when asked if seeing the title around Cormier's waist enraged him.
"I guess it's a little more motivating, but it really doesn't bother me," Jones told FOX Sports on Wednesday. "I'm really aware of everything that's happened. I took myself out of the competition being a knucklehead and I gave DC an opportunity of a lifetime to finally capture that belt.
"Because outside of the fact that I don't like him, he's really not a bad guy. Watching him, he makes a really great champion. He has a clean image, he seems like a family guy who works really hard and everything like that so me not being in there, you'd like to see a guy like DC have the belt."
Even Cormier would probably be shocked to hear Jones speak so magnanimously about his title reign over the past year while the former champion has been out of action.
Jones even said that his own contempt for Cormier really stems from that first encounter six years ago and if not for that he probably wouldn't have much against the current light-heavyweight champion.
"The reason why I don't like him is because really he doesn't like me," Jones explained. "That's really what it boils down to. The way the whole thing got started was me telling the guy in a joking manner that I could take you down any day. He got so pissed off for me telling the truth. As of right now, he still hasn't taken me down and I think I've taken him down five times. So the whole thing got started by me telling him what I thought was true, which I've proven to be true, and he decided to hate me from then on and now I don't like him anymore either.
"I believe once I beat him the second time the whole feud's going to go away because it's going to be like, 'All right, you're better than me, I can admit it, I'll go home'."
Still, Jones is gracious enough to congratulate Cormier on his title reign and a small part of him is even happy that he had the chance to win the UFC title during his absence.
Of course, Jones could only be nice to Cormier for so long.
"A part of me in a weird way, is happy that he got the opportunity," Jones said. "But now he's had it long enough, I hope he enjoyed it.
"It's time to pay his rental fee and get that ass whooped when I finally face him. Maybe at UFC 200."