Johnson in a slump as Chase nears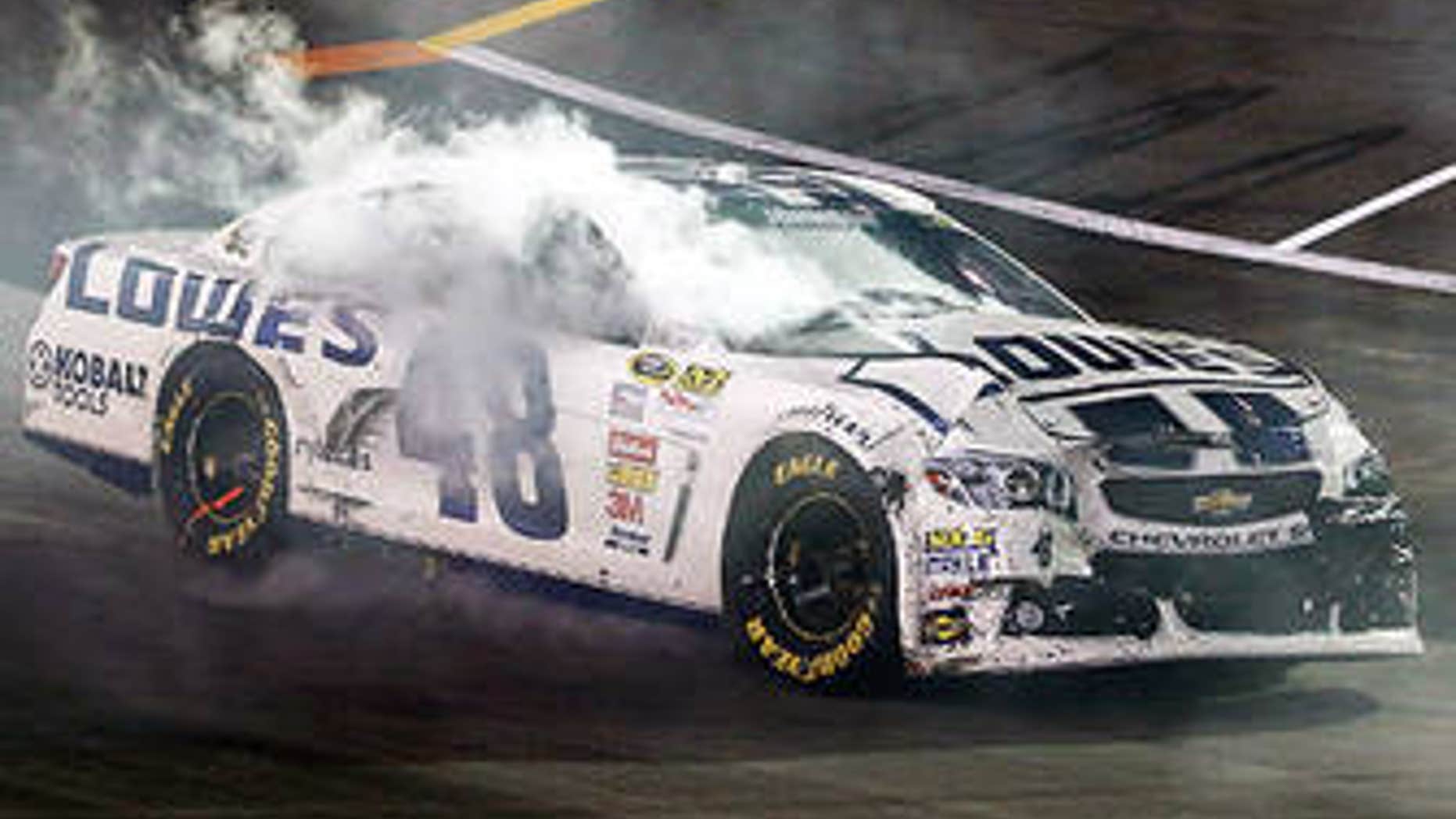 With just two races left until the field is set for the Chase for the NASCAR Sprint Cup, the pressure is on this weekend at Atlanta Motor Speedway, site of Sunday night's AdvoCare 500.
This is the time of the year when drivers seek to build momentum for a title run, and a look at points earned over the last five races shows some interesting trends.
HOT: JOEY LOGANO -- Five races ago, Logano was an afterthought in the championship race, ranked 18th in points with no race victories. In the last five races, however, Logano has a big win in Michigan and five finishes of eighth or better. During that period, he's earned 198 points, far and away the most of any driver in the NASCAR Sprint Cup Series.
NOT: JIMMIE JOHNSON -- When Johnson left New Hampshire in mid-July, he led Clint Bowyer by 56 points, more than one full race. Now that lead is a mere 18 points. Over the last five races, Johnson has earned just 125 points, fewest of any driver in the top 15. Not the trend the five-time champ wants at this time of year.
HOT: KASEY KAHNE -- Despite a 34th-place finish at Watkins Glen, Kahne is still red hot, posting 178 points over the last five races, second only to Logano's 198. In the last five races, Kahne's others were first, second, third and seventh. The Chase tracks are good ones for Kahne, so he could be poised for a title run.
NOT: DALE EARNHARDT JR. -- Sorry, Junior Nation fans, but your driver is struggling as of late, finishing 30th or worse twice in the last five races. His best finish during that time was a fifth place at Pocono. His 136 points over the last five races are more than Johnson has earned, but 14th among the top 15 drivers.
HOT: RYAN NEWMAN -- It's been a long, strange year for the lame duck Stewart-Haas Racing driver. Although he has failed to crack the top 10 in the last three races, Newman's victory in the Brickyard 400 and a top-five finish at Pocono put him third in points over the last five races, posting 172 points.
HOT: TOYOTAS, BUSCH BROS. -- Clint Bowyer and Kyle Busch have each earned 163 points in the past five races, as has Kurt Busch. And Matt Kenseth is very close behind at 160 points. After struggling in midseason, it appears the top two Toyota teams -- Joe Gibbs Racing and Michael Waltrip Racing -- are poised to make a championship charge.
As for the elder Busch, the story remains the same as it's been in recent weeks: If he makes the Chase, he could be trouble for the field, but first he has to make it in.
NOT: KEVIN HARVICK -- This one is a bit of a surprise. Although he finished second at Michigan, Harvick hasn't finished better than 13th in any of the other five most recent races. Again, not the trend he wants at this time of year.