John Calipari goes on three-minute rant while working out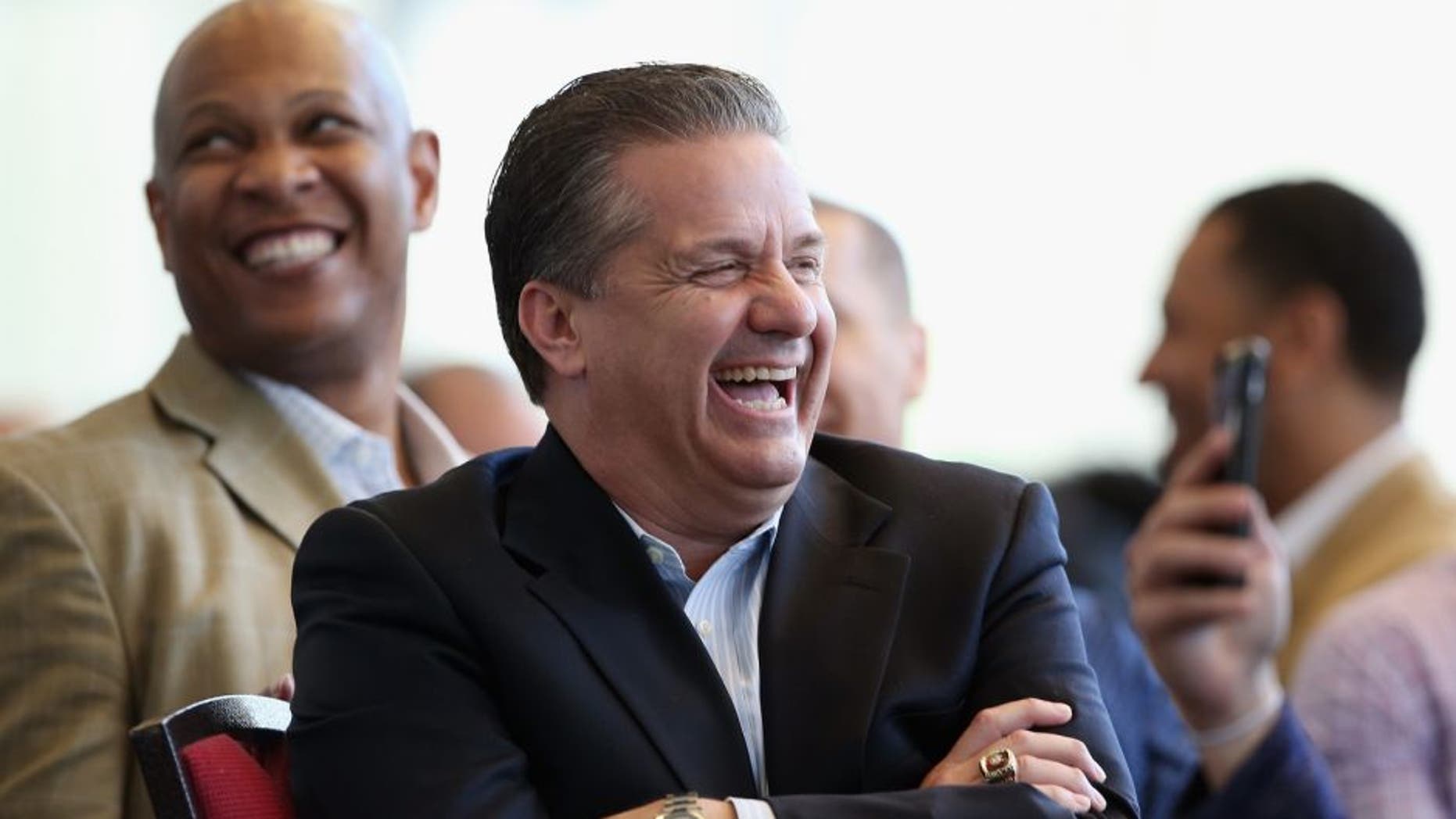 No one has the ability to keep his team in the news during the off-season quite like John Calipari does with Kentucky basketball. The guy is a marketing genius: It's said many folks who work for him believe that had Calipari not gone into coaching, he would be the CEO of a Fortune 500 company by now.
Yet producing all that excitement 365 days a year can be exhausting, especially if you pack on a few pounds through the years.
That's why, according to a new video released by Kentucky Wildcats TV, Coach Cal is spending the off-season getting into shape. Here's his reason why:
"Mid 50's, I let it go a little bit. I had a heck of a year. But, going forward; gotta get in better shape, got to get the body right. Started a week ago. What I will say to you is really simple: I'm not showing you my body for a month. I'm not doing a before and after. I don't need to do a before and after."
Nope, Coach Cal doesn't need to do a before and after.
However he does need to get in shape.
Imagine what kind of damage a guy that already has four Final Fours and a National Championship in just seven years in Lexington could do if can whittle down that middle:
"If I can get my body right, can I coach until my mid-70's? And what would that mean if I'm at Kentucky for another 20 (years)? What would that mean? Championships, draft picks, No. 1 lotteries, no doubt I would have 12 guys in the NBA All-Star game. No doubt. What about wins?"
It's a hysterical and worth three minutes of your time, whether you're a Kentucky fan or not.
Even better: One of the most beloved players of the Calipari era at Kentucky makes a surprise appearance.