Joey Logano's win at RIR 'encumbered,' putting playoffs in jeopardy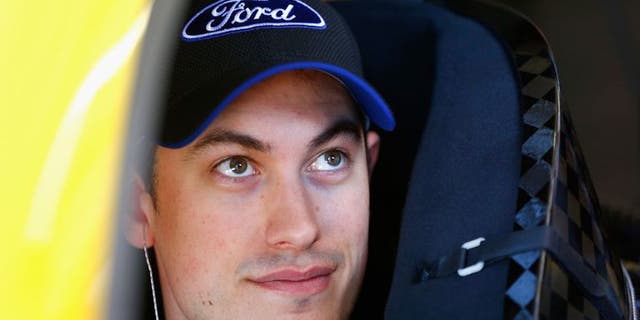 Joey Logano thought his win in last Sunday's Monster Energy NASCAR Cup Series race at Richmond International Raceway put him in the playoffs, setting him up for a run at his first championship.
Now that dream is on hold after NASCAR announced Thursday morning that Logano's win is "encumbered" and therefore will not count toward qualifying him for a playoff spot after the first 26 races that constitute the regular season.
And the encumbered win is only part of the price Logano and his No. 22 Team Penske team will pay for a rear-suspension violation discovered during post-race teardown of the race-winning car after it was taken to the NASCAR R&D Center in Concord, North Carolina.
Logano's crew chief, Todd Gordon, also was fined $50,000 and suspended for two races. Logano also incurred a 25-point driver points penalty, and the team was docked 25 owner points.
The encumbered win is the first for a victorious Monster Energy NASCAR Cup Series team since NASCAR adopted rules that made that a possibility for such violations in 2016. It means Logano cannot use the Richmond win as consideration for an automatic playoff spot.
And should Logano still make the postseason, the five playoff points that normally would come with a victory would not apply for his Richmond triumph -- even though the official race record will still list Logano as the race winner.
NASCAR cited that the violation came under Section 20 of the NASCAR Rule Book. According to the penalty grid NASCAR issued, the No. 22 team did not adhere to the following: the truck trailing arm spacer/pinion angle shim mating surfaces must be planar and must be in complete contact with corresponding mating surfaces at all points and at all times.
Team Penske can appeal the penalty, although there was no word yet from the organization if it intended to do so.
NASCAR's Monster Energy regular season ends Sept. 9 with another race at Richmond. The 10-race playoffs that will determine the Cup champion begin at Chicagoland Speedway on Sept. 17.