Joe Thornton gets 1,000th NHL point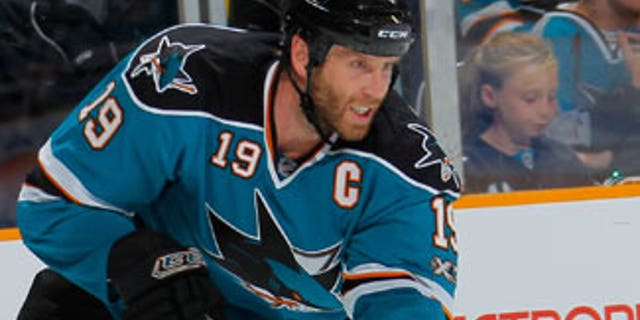 San Jose center Joe Thornton became the 78th player in NHL history to reach 1,000 points in his career when he scored a goal midway through the third period of the Sharks' game at Phoenix on Friday night.
Thornton swatted an airborne rebound of Douglas Murray's shot past Phoenix goaltender Ilya Bryzgalov 9:27 into the third period for his 21st goal of the season and the milestone point.
Thornton, the No. 1 pick in the 1997 Entry Draft by Boston, has 306 goals and 694 assists in 994 regular-season games. He won the NHL scoring title in 2005-06 with 125 points -- 92 of which came after the Sharks acquired him from Boston in late November.
It's the second Friday in a row that a player has reached 1,000 career points. Calgary's Jarome Iginla did it on April 1 when he scored a goal at St. Louis.