Joanna Jedrzejczyk implies that UFC challenger Claudia Gadelha uses banned PEDs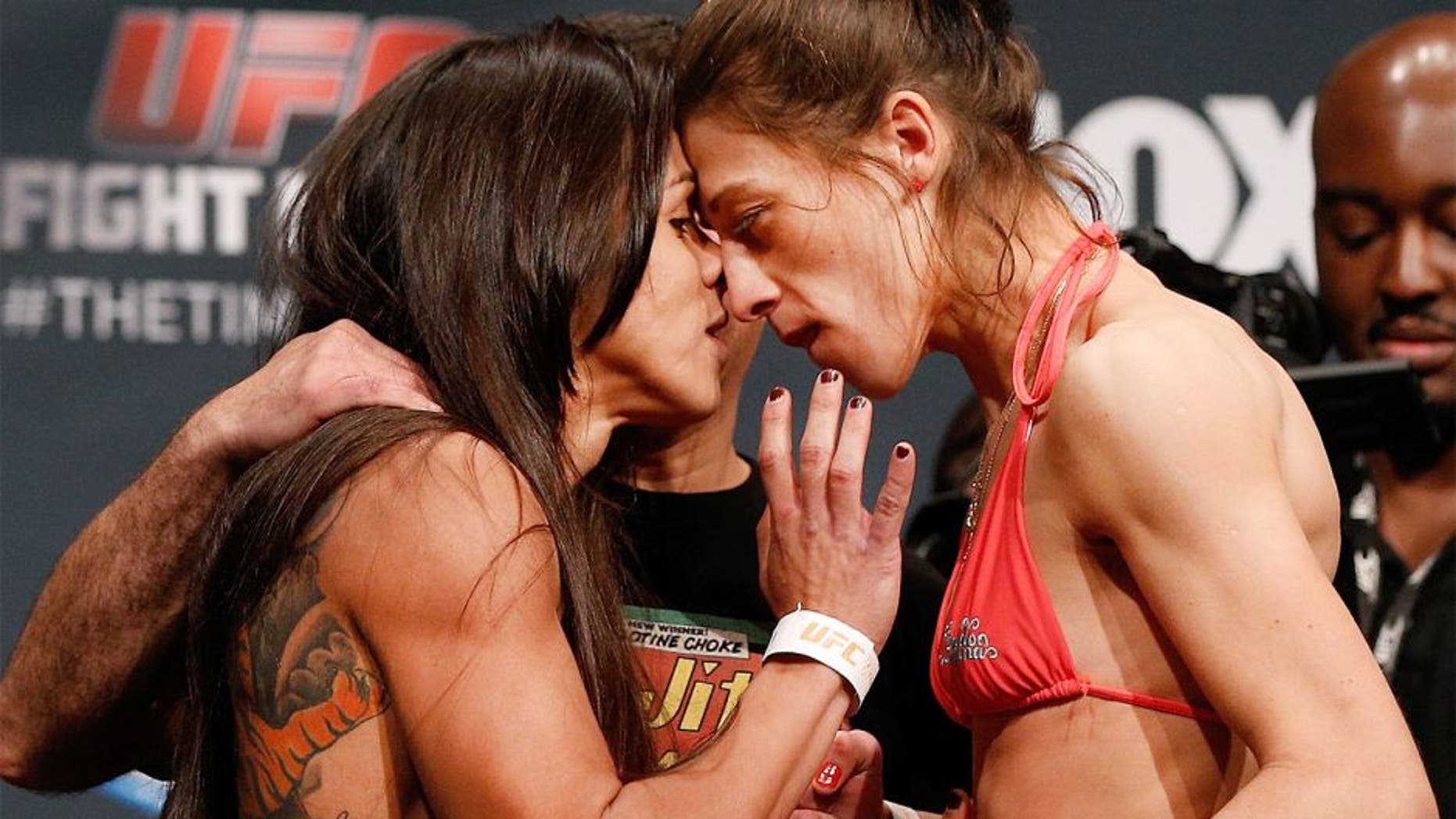 Joanna Jedrzejczyk has another 115lbs title defense coming July 8, against her rival Claudia Gadelha, but the Polish star is already looking ahead to winning another world championship. Right now, the UFC only has women's divisions at 115 pounds at 135 pounds - missing out on scores of other top female fighters at weight classes like 105 pounds, 145 pounds, and 125 pounds, among others.
Joanna "Champion" has her fingers crossed that the UFC will one day soon incorporate an 125 pounds women division so she can reign over another class. "I hope that we're going to have 125 weight division in the future," she recently told MMAFighting.
"I gonna become first female fighter who's gonna hold two belts."
As it stands, Jedrzejczyk says she must drop a lot of weight to compete at strawweight. She'd welcome the chance to not have to lose that last 10 pounds of water weight, before fighting.
"I must cut lots of weight [to make strawweight]," she explained.
"It isn't nice, but it's part of my job and I can make it very easy. But, of course, it could be more easy, more interesting to fight at 125."
For now, however, the champion must be content with fighting at strawweight, and against a woman who she has traded lots of barbs with and against whom she coached a new season of TUF - Gadelha. The Brazilian contender recently insulted Jedrzejczyk's smarts and said that she talks trash to imitate featherweight champ Conor McGregor.
"People say everyone start act like Conor. Isn't true. I've been doing the same things before the fight with Carla [Esparza], before I got into the UFC," she insisted.
"When i must be mean, I'm mean. When I can be nice, I am nice. It's my business. Fighting, it's my business. It's my job. I cannot let my opponents get into my head. I must show to them that I am tough, too. And they can't BEEP with me [laughs]."
Jedrzejczyk may still feel like she's got something to prove to the world, but she is also confident in herself. It is a confidence that she suggested Gadelha doesn't have in herself, without the help of banned performance-enhancing drugs.
Jedrzejczyk often gives gifts to her opponents after they weigh-in. She's given necklaces and cookies, but this time she says she may hand her opponent some USADA-banned items, as well as rule-book to help her stay on the straight and narrow.
"IV, steroids, USADA book," she said, when asked what she might gift Gadelha.
That particular set of gifts may not be consistent but they do send a clear message from Jedrzejczyk - that she believes Claudia Gadelha uses banned PEDS.
"People, they use steroids and they feel like heroes, like they are the strongest people, but it isn't true."