Jim Harbaugh responds to being named 'the Donald Trump of college football'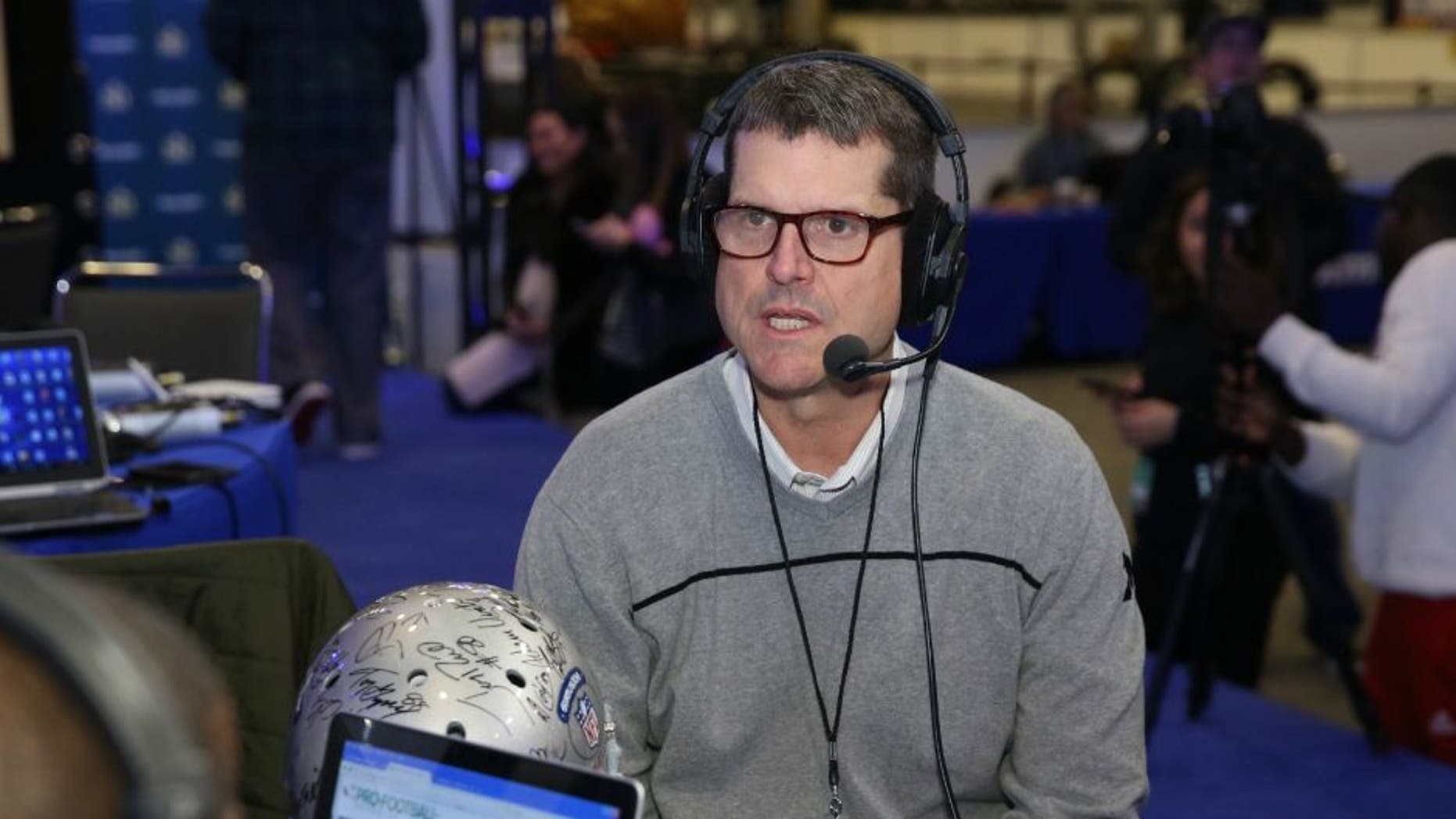 Back in February, ESPN's Paul Finebaum waxed on a polar shift he saw happening in college football -- namely, that the SEC was being out-headlined and hubbub'd by a certain Michigan football coach who had grown too big for his britches.
Finebaum noted that Jim Harbaugh was pulling more and more national college football media coverage than he deserved. Harbaugh, Finebaum said, was becoming the "Donald Trump" of college football.
On Thursday, Harbaugh was asked about his feeling on this characterization. Per the Detroit Free-Press' Mark Snyder:
Interesting.
This isn't the first time a Harbaugh has come out with a favorable consideration of Trump. Last August, John Harbaugh parroted the GOP frontrunner's "Build a Wall" moniker about constructing a physical barrier separating the United States and Mexico.
"I'm going Trump here," John said. "Build the wall, If you don't have a border, you don't have a country. You're not a country without a border, right?"
Yeah, I don't know if Jim is willing to go that far. As of right now, he's mostly concerned with fighting the SEC establishment, which would probably build a wall between themselves and Harbaugh if the NCAA cosigned it.
Dan is on Twitter. Build a mall. That would be more fun.