Jets reportedly will part ways with WR Eric Decker as roster changes continue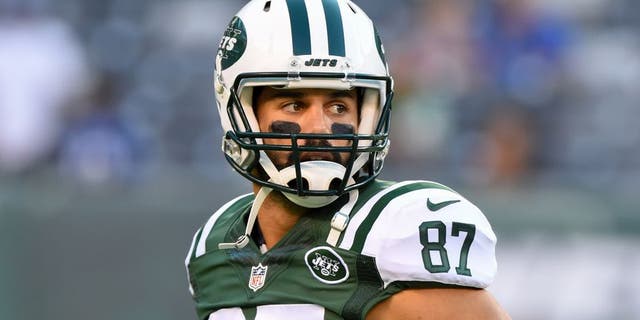 NEWYou can now listen to Fox News articles!
Hours after the New York Jets released longtime linebacker David Harris, the team reportedly is set to part ways with wide receiver Eric Decker, ESPN reported Tuesday.
The Jets reportedly plan to either release or trade the 30-year-old receiver who played in only three games in 2016 after undergoing season-ending surgeries on his hip and shoulder. Decker has played the past three years in New York, hauling in 163 catches for 2,183 yards and 19 touchdowns during that span.
The Jets signed Decker to a five-year, $36 million contract in 2014. He was one of the teams bright spots in 2015, when he had 80 catches for 1,027 yards and 12 touchdowns.
This is just the latest move by a Jets team that has cut ties with a number of veterans this offseason, parting ways with Brandon Marshall, Nick Mangold, Darrelle Revis and Breno Giacomini.