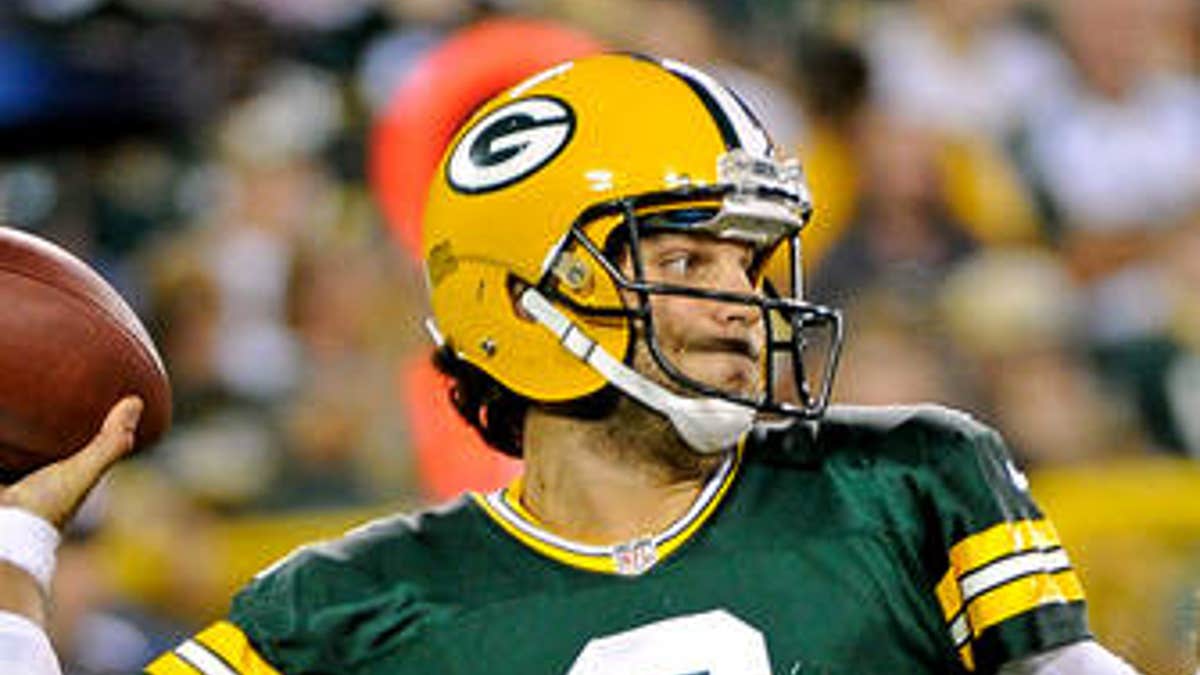 The New York Jets have agreed to contract terms with former Green Bay QB Graham Harrell, a source told FOX Sports.
Harrell, 28, had spent the past three seasons with the Packers and served as Aaron Rodgers' backup in 2012. Harrell was released Sunday after Vince Young emerged as the front-runner to serve as Green Bay's new second-stringer.
Although Harrell wasn't claimed off waivers Tuesday, the Jets are signing him in the aftermath of a shoulder injury suffered by quarterback Mark Sanchez in last Saturday's preseason game against the New York Giants.
Sanchez, who was battling rookie Geno Smith for a starting spot, won't play in Thursday's preseason finale against Philadelphia, and his availability for the regular-season opener vs. Tampa Bay is in question.
Jets head coach Rex Ryan refused to say Tuesday whether Smith would play against the Eagles, nor would he shed any light on his Week 1 starter.
The Jets currently have two other reserve quarterbacks -- Greg McElroy and Matt Simms -- on their roster.
Having spent his entire NFL career in Green Bay's West Coast-style offense, Harrell could be a nice fit in a scheme with similar concepts run by Jets coordinator Marty Mornhinweg. A standout college quarterback at Texas Tech, Harrell saw limited action in his time with Green Bay. All four of his career passing attempts came in backup duty last season in four games spelling Rodgers.