Jets QB Ryan Fitzpatrick is smart, but he hates the Wonderlic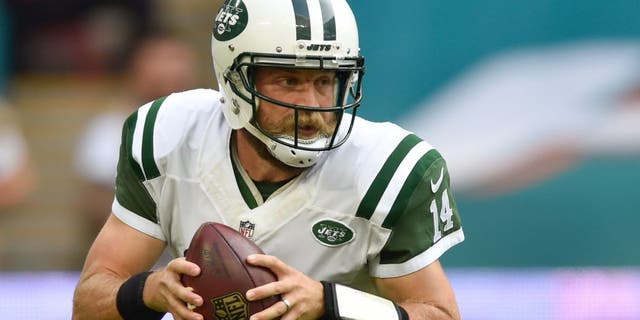 NEWYou can now listen to Fox News articles!
New York Jets quarterback Ryan Fitzpatrick is likely one of the smartest guys in the league. As evidence, he's a graduate of Harvard and scored a 48 out of 50 on the Wonderlic test.
Those two feats are impressive by themselves, but put them together and Fitzpatrick is obviously a sharp guy. Yet, even though he dominated the Wonderlic when he came into the league, he despises it.
"Yeah, I would say the Wonderlic is probably the one I least like answering," Fitzpatrick said on the Dan Le Batard Show, via NFL.com.
When Fitzpatrick finished the test, it was rumored that he got a perfect score. That wasn't the case, and Fitzpatrick shared his side of the story.
"So, I come out of the test, and I think NFL Network, or somebody, I don't even know if they were around back then. ESPN maybe came up and said 'It's been reported you got a 50.' And it's not like you take the test and they give you your score," he said. "I said 'I left one blank, so I definitely didn't get a 50.' So then it was reported I got a 49. Again, everybody's trying to paint the picture. The myth was drawn of all the different test scores."
Even though he didn't score a 50, 48 is extremely impressive. And it's obvious Fitzpatrick is happy he never has to take that darn test again.
MORE NEWS: Want stories delivered to you? Sign up for our NFL newsletters.