Jerry Jones hopeful Cowboys OL won't play like 'goobers' in Week 3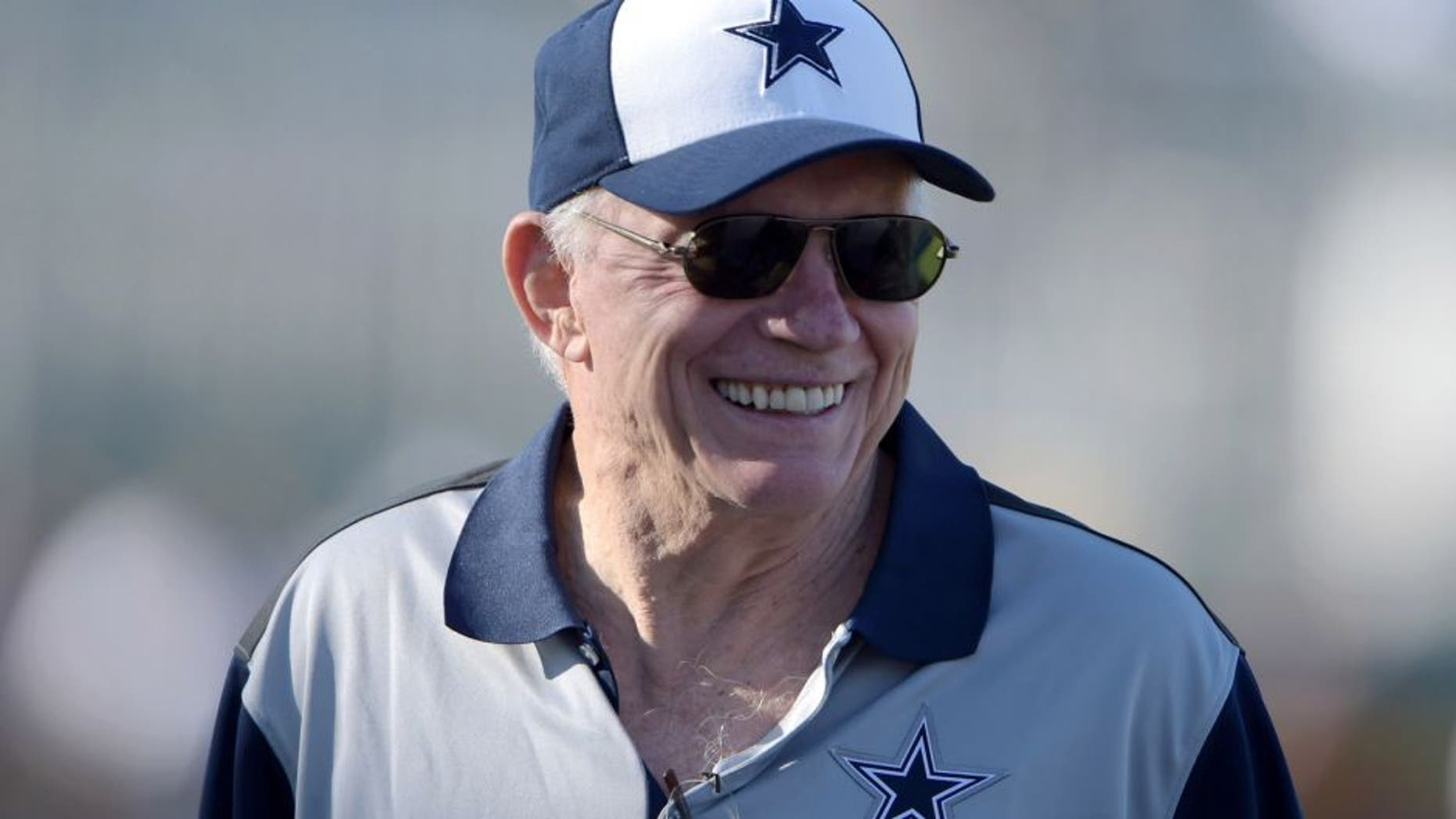 Jerry Jones would like to see a little more focus from his offensive line, and he made that abundantly clear on Friday.
In one of his regular interviews with 105.3 FM The Fan in Dallas, Jones was asked about the heavily-penalized performance by the offensive line last week in Philadelphia. It was something he said the Cowboys have to clean up this weekend against Atlanta.
"You can't be a goober out there, running around out on that field and have your head you-know-where and not play smart," Jones said. "You're going to hurt everybody. And so playing smart is a given."
The Cowboys did not play smart in Week 2, wrapping up a franchise-record 18 penalties for 142 yards against the Eagles. The offensive line accounted for nine of those, and another that was declined. For an offensive that's hoping to get its rushing attack moving, Jones said it needs to improve.
"I know the procedural stuff was frustrating for everybody involved, but that's a mental discipline thing. You've got to think about that -- you really do," Jones said. "I know you're running up there and lining up, what you're thinking about right before you take the snap, and one of them has got to be, every time 'Where are my hands going to end up? What are my hands going to do?' If you're not thinking like that, then you're likely to get a penalty."
The Falcons are currently ranked seventh in the league in rushing defense, allowing just 80 yards per game so far. They limited Philadelphia to 63 team rushing yards in Week 1 -- with 50 of those coming from Darren Sproles -- and they allowed 97 yards to the Giants last week on 23 carries.
MORE FROM FOX SPORTS SOUTHWEST:
- PHOTOS: Cowboys Cheerleaders Auditions
- Ranking NFL quarterback salaries
- Highest paid player on every NFL team