Jeremy Maclin goes on fantasy football Twitter rant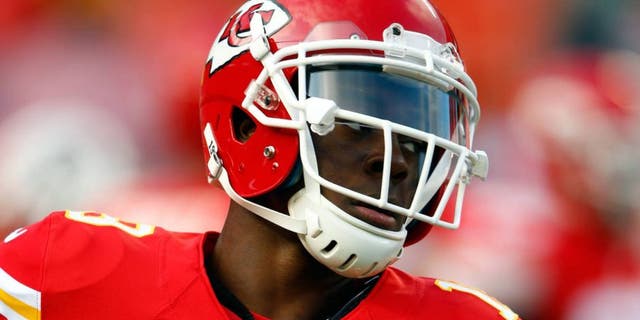 If you ever meet up with Kansas City Chiefs wide receiver Jeremy Maclin, you would be well-advised to steer clear of any fantasy football discussions.
Maclin caught his second preseason touchdown from quarterback Alex Smith in Friday night's 34-10 win over the Tennessee Titans. It was just the second touchdown that Smith had completed to a wide receiver in well over a year.
This is a noteworthy piece of information when it comes to fantasy football and the debate as to whether Smith or Maclin should be drafted based on the quarterback's 2014 season-long wide receiver/touchdown drought.
For some reason, Maclin is quite sensitive to the issue. He went on a rant against the fantasy football world and tweeted out this message:
"It amazes me how 'Fantasy Football' is the only football that some of you know. It's sad. News flash for yall: I don't give a damn about ur 'Fantasy' football team. #ChiefsKingdom"
Maclin also stated this:
"I'm not insulting anybody who roots for players. I'm frown upon those who will sacrifice a team victory for a fantasy victory."
Perhaps Maclin doesn't like people rooting for him or the Chiefs solely based on how many points he could reward those who draft him in fantasy football. Maybe he is upset because people don't trust that he'll make enough touchdowns with Smith at center.
Who knows?
Perhaps here is a little insight from Maclin, who engaged in a conversation with someone who responded to his tweet.
At the end of the day, Maclin is not going to sway anyone who is a dedicated fantasy football fan away from the game. Now, go out there and draft (or not draft) Maclin this weekend.
More from Sportsnaut: