Jeff Gordon takes on new pediatric cancer research project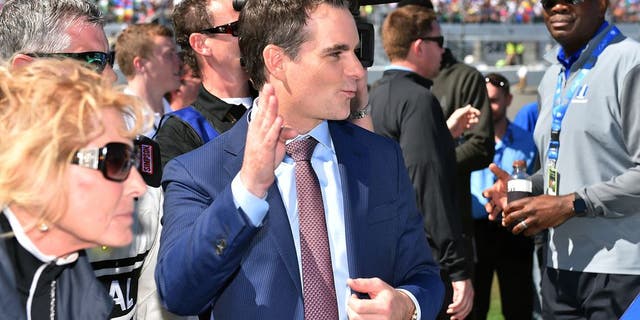 Four-time NASCAR champion and FOX Sports analyst Jeff Gordon has long been a strong advocate of pediatric cancer research.
And now Gordon is getting involved in a new project, the Jeff Gordon & Sohn Precision Medicine Fund at New York Citys Memorial Sloan Kettering Cancer Center.
The program is funded by a $200,000 grant from the Sohn Conference Foundation and will provide unprecedented access to innovative precision medicine by linking patients to advanced drug therapies that improve their ability to survive and thrive with as few side effects as possible," the foundation said in a news release.
The Jeff Gordon & Sohn Precision Medicine Fund will support the identification of targeted therapies for children who do not respond to conventional therapies. This work is particularly important in the pediatric space because most cancer therapies are only approved for adult cancers, not childhood cancers or for use in children, the organization said.
Weve come a long way in treating children with cancer, but we wont be satisfied until every child not only survives cancer, but lives a long, healthy life, said Gordon, who foundedthe Jeff Gordon Childrens Foundation. Thanks to this grant, pediatric cancer patients now have a dedicated advocate in their corner that is actively pursuing the most innovative treatments. I am honored to have the opportunity to work with the Sohn Conference Foundation to bring precision medicine to New York Citys children.