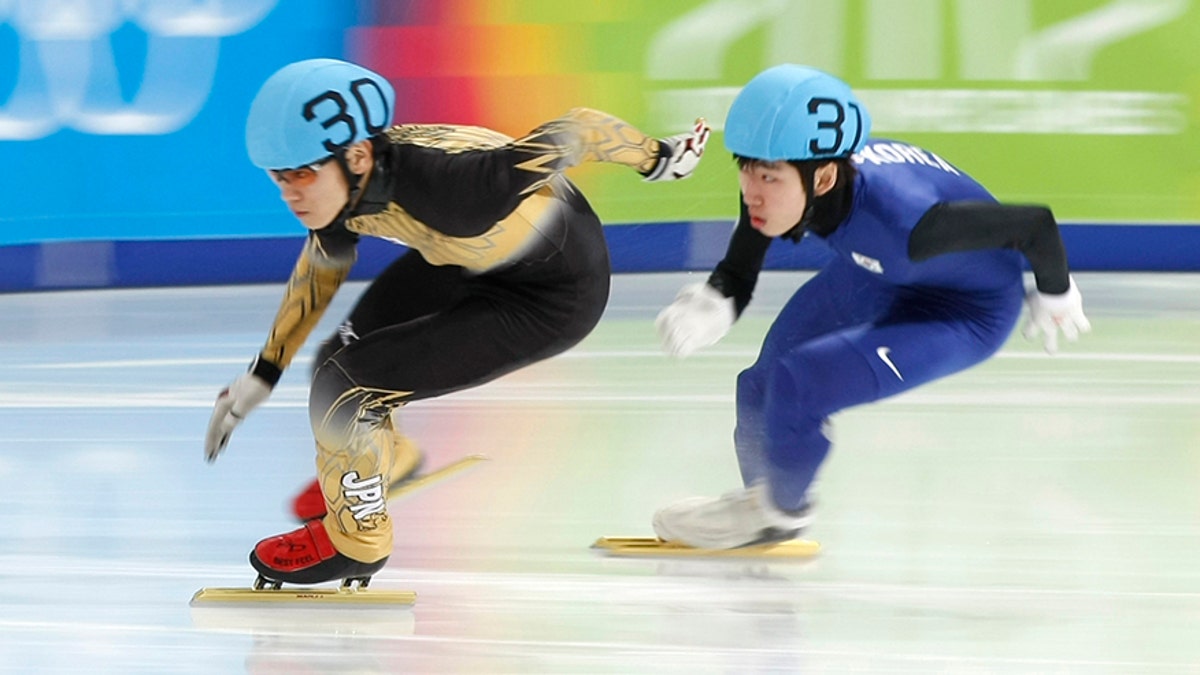 Japanese short-track speed skater Kei Saito reportedly tested positive for an unnamed substance at the 2018 Winter Olympics.
Saito, 21, has yet to take the track at the Pyeongchang games and the test results were reported Monday by Kyodo News, according to USA Today.
The news agency said Japan's Olympic Committee scheduled a Tuesday morning press conference to talk about the test results.
It is Saito's first Olympics. His sister, Hitomi, is also on Japan's short-track speed skating team.
Saito's profile on the Olympics website says he joined a skating club in Japan when he was 7 years old and was encouraged to take up the sport by his siblings.