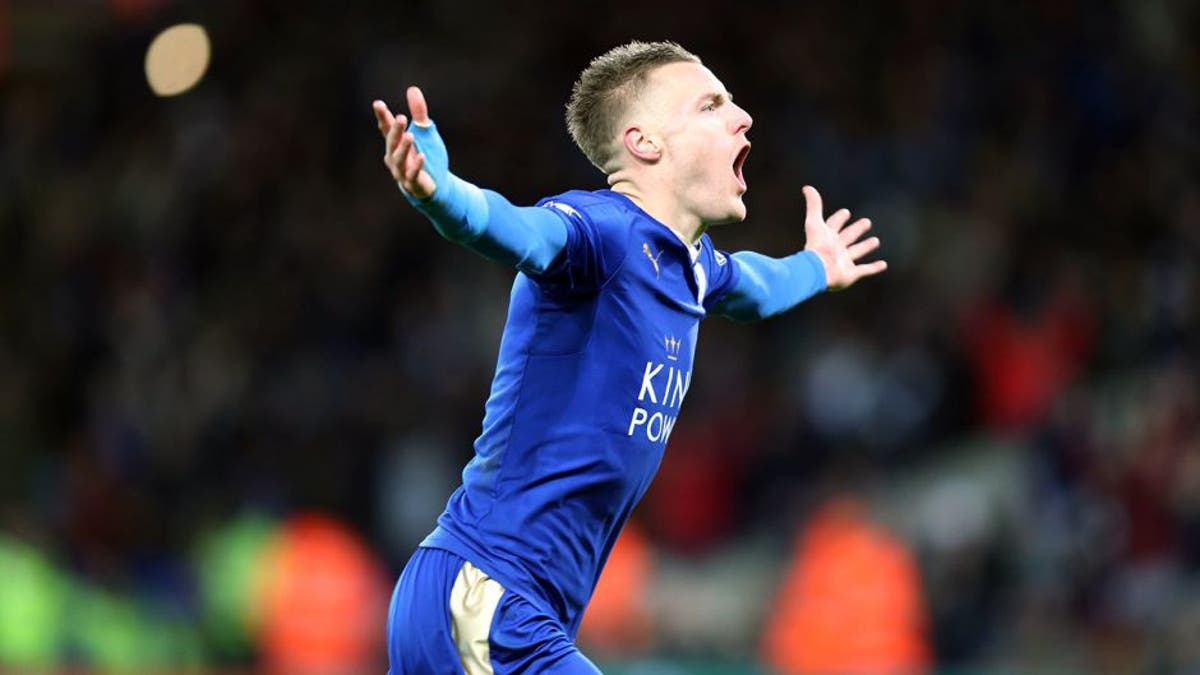 LEICESTER, England -- English Premier League leader Leicester says striker Jamie Vardy has signed a new contract with the club until 2019.
The 29-year-old Vardy has been rewarded for a record-breaking campaign that could finish with the Foxes securing the most astonishing title victory in the modern English game.
This season, Vardy broke the league record by scoring in 11 successive games, and following an impressive 3-0 win at Manchester City on Saturday, Leicester holds a five-point lead in the standings.
''I'm absolutely delighted to be fighting to achieve something special with this club. I've never known a spirit like it - from the owners, to the manager and his staff, the players and the fans. I want to be part of it for a long time,'' Vardy said on the club website on Saturday.
Leicester manager Claudio Ranieri added: ''He has shown what a fantastic player he is and, more importantly, he is part of a fantastic group. I am very happy that he will stay with us for a long time.''