Jameis Winston exits second preseason start early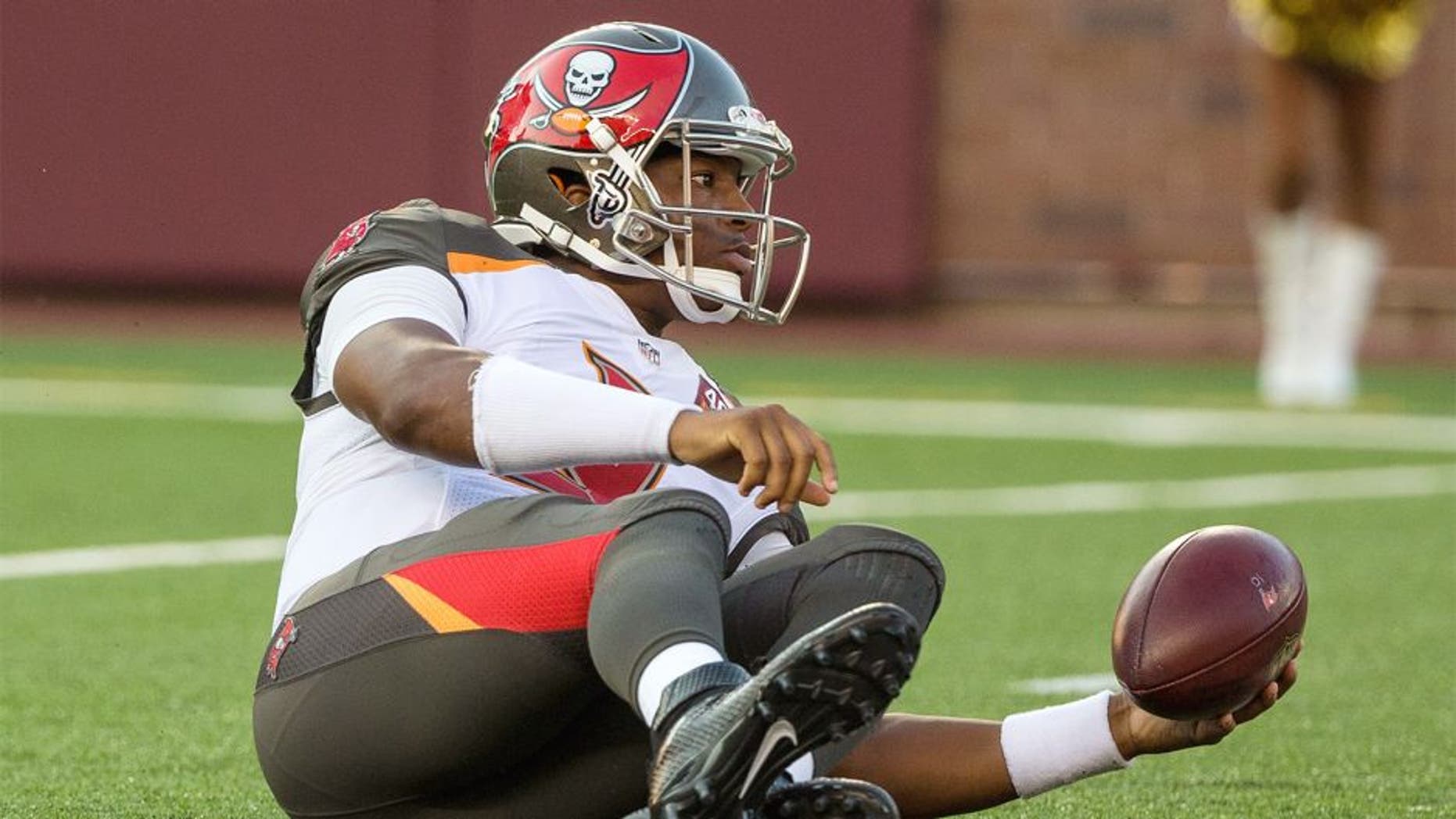 Buccaneers rookie quarterback Jameis Winston left his second preseason start after apparently rolling his ankle against the Bengals on Monday night.
It occurred on a second-down pass play with 13:30 left in the second quarter. Winston appeared to get tripped up by one of his offensive linemen. He was sacked by Bengals defenders Geno Atkins and Wallace Gilberry.
As he backpedaled to try to avoid falling, it looked like Winston rolled his ankle. He hobbled through the next play --€" an intentional grounding --€" and then was pulled for Mike Glennon.
On the telecast, ESPN's Lisa Salters said that keeping Winston on the sideline was a coach's decision.
Winston, who was slated to play the entire first half as he did in first preseason start, was 8 for 13 for 90 yards with a 1-yard rushing touchdown.