Jaguars owner wants to continue playing in London until 2030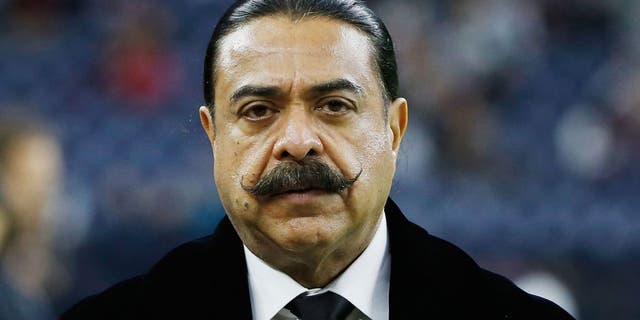 NEWYou can now listen to Fox News articles!
Jacksonville Jaguars owner Shad Khan expects to sign a long-term deal to continue playing annually in London.
If Khan gets his way, it will be a 14-year commitment.
Speaking at a kickoff luncheon Tuesday, Khan said he's "optimistic, obviously, that we'll have a renewal on (London) and it will go for a long time."
Khan then added that he would like to see the contract extended until 2030.
The Jaguars are entering the third year of a four-year deal to play one game annually at Wimbley Stadium.
Khan said, "It's been probably the No. 1 element to stabilizing the Jacksonville Jaguars. Hard to believe it's over, the four-year deal now. But I think it's a critical part of our franchise to be able to play games there, get the recognition, build the fan base and get sponsors."