Jaguars LB Tripp ready to step in if Posluszny can't play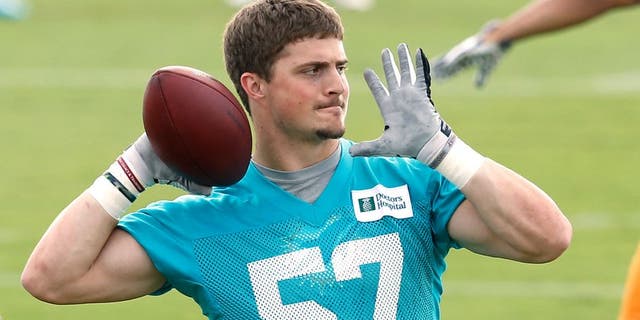 With Jacksonville Jaguars middle linebacker Paul Posluszny's status for this week's game against the Indianapolis Colts in doubt, fellow linebacker Jordan Tripp said he's prepared to step into the starting lineup if necessary.
Posluszny suffered a broken hand in Jacksonville's 42-29 loss to the Tennessee Titans on Sunday. If he can't play against the Colts, Jacksonville head Gus Bradley said Tripp will get the start. It would be first start of Tripp's two-year NFL's career.
A second-round pick by the Miami Dolphins in 2014, Tripp was cut at the end of training camp after injuring his ankle. He was signed to Jacksonville's practice squad on Sept. 22 and promoted to the active roster on Oct. 10.
The second-year player credits the Jaguars coaching staff with creating a environment that has helped the former Montana develop at the NFL level.
"They're going to coach you hard and they're going to hold you accountable,'' Tripp said, per the Florida Times-Union. "The high energy, it's special. It's not like this everywhere else. It allows you to be the best player you can be. You see the guys rallying around the coaches. We're keeping it tight and continue to press forward.''
Tripp has appeared in eight games for Jacksonville this season and made eight tackles.