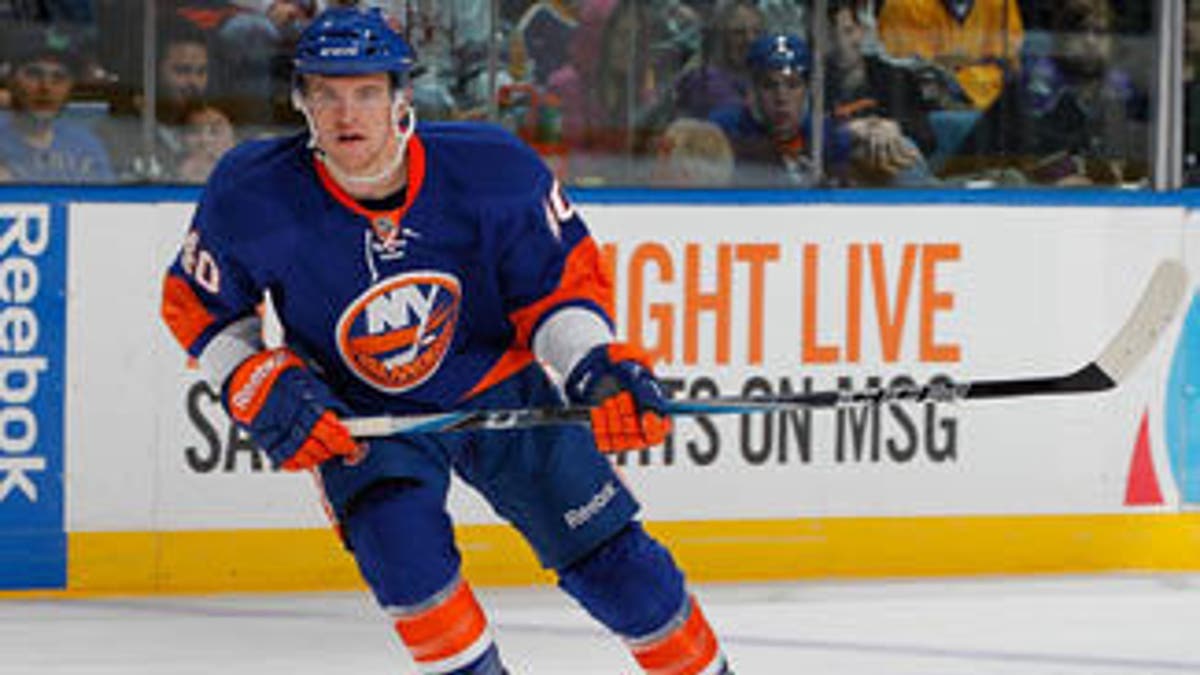 NEW YORK -- New York Islanders right wing Michael Grabner, who led all rookies in scoring with 16 points (10 goals, six assists) in 14 games, has been named the NHL Rookie of the Month for February.
Grabner edged Columbus Blue Jackets left wing Matt Calvert (8-3--11 in 12 games), Edmonton Oilers right wing Jordan Eberle (5-6--11 in 13 games), San Jose Sharks center Logan Couture (3-8--11 in 11 games), Chicago Blackhawks goaltender Corey Crawford (7-2-1, 1.96 GAA in 10 games) and Toronto Maple Leafs goaltender James Reimer (6-1-3, 2.51 GAA in 10 games) for the award.
Grabner scored in six consecutive games from Feb. 5-15, the longest rookie goal streak since Evgeni Malkin of the Pittsburgh Penguins had a six-game run to start his NHL career in 2006-07. Seven of Grabner's 10 goals came in a four-day span: two at Montreal in a 4-3 shootout win Feb. 10, two against Pittsburgh in a 9-3 win Feb. 11 and his first career NHL hat trick in a 7-6 overtime win at Buffalo Feb. 13.
The 23-year-old Villach, Austria native joins goaltender Michal Neuvirth of the Washington Capitals (October), goaltender Sergei Bobrovsky of the Philadelphia Flyers (November), the Sharks' Couture (December) and forward Jeff Skinner of the Carolina Hurricanes (January) as Rookie of the Month winners this season.
Michael Grabner in February: