Is Kevin Sumlin interested in leaving? Conflicting reports surround A&M coach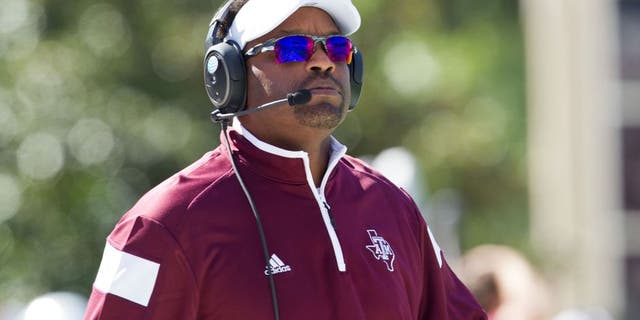 Could Texas A&M head coach Kevin Sumlin be the latest member of the Aggies football program to bolt College Station? In what has been a turbulent offseason for A&M, Sumlin's departure would be the next in a series of moves that has left the budding program searching for answers.
One NFL report has Sumlin seeking an opportunity to coach at the professional level:
Meanwhile, a local A&M source refutes that report:
If Sumlin is attempting to gauge his interest from the NFL, he may have missed his best chance to make the jump. After winning 12 games in his final season at Houston in 2011, Sumlin lead the Aggies to 11 wins and a 6-2 SEC record in 2012. Since that time, Texas A&M has gone 25-14 overall and 11-13 in the SEC. Hardly numbers that would appear to lead to a NFL job.
With several NFL coaching vacancies expected this week, if Sumlin truly is considered a hot commodity, he'll get his chance to interview. If not, he may have wished he did when he had the chance in previous seasons.