Is Jim Harbaugh gloating on Twitter over Jim Tomsula's firing?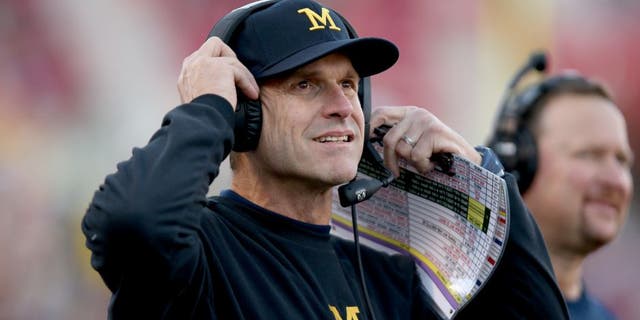 When the 49ers fired then-head coach Jim Harbaugh a year ago, there were reports of a power struggle between the coach and general manager Trent Baalke and even rumors that Jim Tomsula, Harbaugh's successor, went behind Harbaugh's back to get the job.
On Sunday, the 49ers fired Tomsula after the club went just 5-11 in his first season.
Shortly after, Harbaugh -- fresh off a rather successful first season at his alma mater Michigan -- sent out a tweet. No mention of Tomsula. No mention of the 49ers. But a jab at the club and his former assistant nonetheless?
You make the call.
H/t: The Sporting News